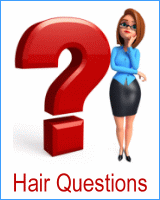 Hair, Beauty & Fashion News
AlphaMale! – The "Reinvented Barber Shop" Emerges In San Diego
San Diego, California, USA – They may have been bad news for Caesar, but this year the ides of March brought the opening week of San Diego's sleekest new "male-only" salon called, AlphaMale! Two years of concept and design development went into the recreation of the old "barber shop" into a place where men can go and feel comfortable.

AlphaMale CEO, Marco Panattoni, explains, "We took out time to fully understand what the male client wanted in a salon experience: Privacy, details in design, and exclusivity were qualities many men could not find in a salon or barbershop, and we decided AlphaMale would be the solution."

Kimberly Hurtado, AlphaMale's president, adds, "The details in amenities really make AlphaMale a stand out. We also offer free wi-fi, complimentary bar and door-to-door services for each client who comes to AlphaMale for their salon or barbershop needs. Throughout Southern California, no other barbershop can claim to have the level of service and sophistication that AlphaMale possesses. We're excited to bring such an unprecedented concept to Southern Californians and beyond."

The shop's services include haircuts, hot lather shaves, cleanups, manicures, waxing, coloring and shoe shines. All this takes place in an environment most men would consider "heavenly": private stations decked out with HDTV screens and plush leather chairs promise a discreet, comfortable service. The décor is a blend of cathedral ceilings, dangling sexy lights, and black lacquered motifs with a nightlife façade. AlphaMale blends precision salon expertise with ultra lux service and design, exclusively for men.

You can Visit AlphaMale at 969 First Ave, San Diego, or alphamalebarberia.com

It is but natural to seek out the best barbershop in San Diego CA if you think you could use a new haircut while visiting.



(2008/05/23)


---

Women's Hair Loss Survey Debunks Myths

New York, New York, USA - The Women's Hair Loss Project recently conducted a survey for women about hair loss. The website is for women that suffer from hair less. The study found that of the 517 women that took the survey, 1/5th of them stated that they started to lose their hair in between the ages of 15 to 20. In the past, many people believed that women typically begin losing hair as they age. The study also adds evidence to scientific research that relates hair loss with the use of birth control pills.


The question on the survey asked women at what age they were when they first started losing their hair. The results showed that the highest percentage were in their teens when hair loss began. The results of the study were as follows:

Ages
15 to 20 – 20%
20 to 25 – 19%
30 to 35 – 18%
40 to 50 – 17%
50 to 60 – 9%
Over 60 – 3%

The information gathered by the survey is stating that women actually begin to lose their hair at a rather young age. This coincides with research that has been done about the use of birth control pills as related to hair loss. While hair loss can be emotionally devastating to a woman's self esteem, it is even more so during the delicate teen years.

Many women are surprised to learn that one of the side effects of using birth control is hair loss. Women are advised of the side effects and if there is a history of hair loss in the family it is recommended that they try a low androgen index pill or some other type of non-hormonal birth control method.

To learn more about this survey and other important information regarding women's hair loss, visit www.WomensHairLossProject.com.

(2008/05/23)


---
Earlier News