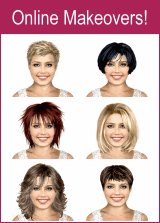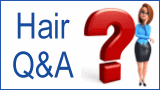 Hair, Beauty & Fashion News
Entrepreneurs Reclaiming Black Hair Market
Baltimore, Maryland, USA - A dedicated entrepreneurial couple, Pierre and Jamyla Bennu, spend up to 18 hours a day creating the products for their Oyin Handmade "Juices and Berries" hair tonic. The product is designed to nourish and protect the integrity of "natural" Black hair, whose fragile coils are easily dried out by many commercially available products.

The Bennu's company is one of many black-owned mini-companies that have emerged in response to the frustration of the public with the current black hair care market. The black community has been bristling at the fact that the billion-dollar black hair care market is so heavily controlled by predominantly white firms. As a result, many black women have been reconsidering their choices to straighten their hair, opting instead to support smaller companies like Oyin in the hopes of guiding the market into the control of those who have firsthand knowledge of ethnic hair.

Last June, Mintel – a market research firm in Chicago – valued the black hair care products market at a whopping $1.8 billion. The report named the largest suppliers of products for blacks (specifying products made specifically for black hair care) as L'Oreal USA, Alberto-Culver Co., and Proctor & Gamble Co. Their products include "Just For Me" – a line of products directed specifically at children. This dominance comes in spite of the fact that blacks have traditionally dominated the entrepreneurial side of the industry, since the days of Madame C. J. Walker's early 20th-century hair treatments.

This isn't a small issue for those looking to make their living in the industry. The current projections indicate that black buying power will top $1.1 TRILLION by the year 2012 (according to the Selig Center for Economic Growth at the University of Georgia). Last year, the estimate of black buying power was rated at $845 billion – still a not-insignificant number. If these small businesses can meet the needs of their market, and can garner even a percentage of the public's loyalty, there could be significant changes in the making.

(2008/03/02)


---

Beards are Back

Chicago, Illinois, USA – For the first time in recent years, beards will be a focal point at America's Beauty Show in Chicago, being featured in two of the eight men's glamour segments. Facial hair, which has previously been reserved for hipsters and outdoorsment, has recently been spotted in the more urban and trendy locales, like Hollywood. The recent Oscar's ceremony saw beards as a prime accessory for many of the actors walking the red carpet. Among these were Viggo Mortensen, Seth Rogan, and Ethan Coen, and Hollywood mainstays Adrian Grenier and Jake Gyllenhaal are known for their facial hair at times when it suits them. As a result of the recent writer's strike, talk show hosts David Letterman and Conan O'Brien grew beards as a show of support.

There are theories abounding about the reason for this resurgence, from feelings of economic insecurity, to laziness. However, Paul Wilson, artistic director for American Crew (a line of men's grooming products) says the comeback seems to be affecting men of all types, citing that he's never "seen beards occupy [this] type of space before" in his 20 year career. Yet not all hair "gurus" agree on the popularity of beards. Corey Greenberg is the editor and creator of shaveblog.com, and he asserts that old-fashioned shaving with a single-blade safety razor is "all the rage now" and that lack of shaving denotes lack of drive, etc. Still others argue that facial hair often requires more attention and care than a scraped chin, citing the need for trimming, shaping and hair and skin care for this extra patch of growth.

In spite of the back and forth on the subject, the real reasons for beards are as varied as the individuals who wear them. It's simply nice to see some attention paid to the options that are available. Take a look below at some of today's celebrities who have opted for facial hair.



(Click to enlarge)



(2008/03/02)


---
Spring Summer 2008 Hairstyles
The collection of styles from KSF Hair for Spring and Summer of 2008 takes a step forward from their "Central Line" collection, building on the inspiration of high-energy, bold designs. The styles are created with lots of texture, and heavy weight lines combined with movement and length to create balance. The color techniques used are bolder and have sharper contrast than in previous collections. The overall effect is the creation of a collection full of light, energy, and new femininity to the fashionable feeling. More ...

(2008/03/02)


---

Hair Cuttery Launches its 2008 Regional Outdoor and Print Advertising Campaign

Hair Cuttery announced its newest advertising campaign: change your hair, and change in your pocket®. The campaign aims to communicate an elevated value statement for the brand by showing consumers how Hair Cuttery professional Stylists provide versatile looks at affordable prices.

Playing off the concept of 'change', Hair Cuttery Stylists created an astonishing 52 different looks by cutting, coloring, highlighting, and styling hair to create 4 distinct looks for each of the 13 models. The dramatic transformations were captured on film as each subject was shot from all sides – including the back – with a variety of facial expressions. Hair Cuttery Stylists worked feverishly for 3 long days to achieve the vision. More ...

(2008/03/02)


---
Earlier News