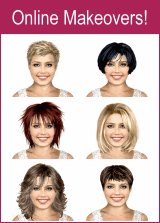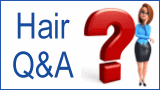 Hair, Beauty & Fashion News
Rihanna's New Short Hairstyle
Rihanna - Again Rihanna is surprising us with a stunning new hairstyle. The very short bob, almost pixyish, suits her sleek neck perfectly and might be a trendsetter for the coming months.

Katie Holmes, Victoria Beckham and Sarah Harding showed us how gorgeous short hair can be and the bob trend of the past months might evolve into a real short hair trend. Remember the Eighties with the stunning clipped napes? We might be heading that direction again.

The timing for Rihanna's new haircut is perfect. Just before Spring and Summer, when many are looking for a new style. This cool and fresh look is a great choice for warmer weather. Don't be afraid to show your neck and enjoy the edvantages of a comfortable short haircut. Combine with a silky button front shirt or your best Lacoste polo with turned up collar for a cool sexy look.

Photo ©Pixplanete / PR Photos

(2008/02/03)


---
Fashion Week Lands in New York
New York, N.Y. – After a number of negative reviews of the recent "fall fashion trends" fashion mavens and fans are looking for new, fresh and exciting from the world's designers, and have anticipated the arrival of New York's Fashion Week. Beginning February 1st, designs will be unveiled at more than 80 presentations throughout the week, until the February 8th closing. Many of the shows are themed, such as the "Heart Truth: Red Dress Fashion Show" where all the designs are red dresses (or mostly-red, mostly-dresses).

The concern for this year is that traditionally, the Fashion Week is more a reflection on the economy in America than actual style trends. With the recent downturn in the economic market, predictions are already being made that sales of women's clothes will decline as much as 3 percent in the first half of the year – the first time sales have dropped since 2001.

Retailers are struggling, as the average monthly sales growth for department stores that were open at least a year shrank to .7% in the last year (from 4.5%). Buyers for the big chains are hoping that the new designs for the coming seasons will be the kind that will stimulate sales. Some industry professionals suggest that if designers add "swing" to coats and skirts, and provide some fresh takes on the staple fashion items like cardigan jackets and blazers, they might generate some sales.

Because of the sagging sales, department store chains are turning to the designers to create exclusives for their stores: Macy's is paired with Tommy Hilfiger and Oscar de la Renta; Kohl's has Vera Wang; and Liz Claiborne stole Isaac Mizrahi from Target to revive their brands. The collections are hoped to have balanced offerings, which would include lower-priced items for larger market appeal and more casual knitwear. Other experts say that the real winners will be those who create clothes that can be worn at the office and then to an evening out, as well as better-fitting garments. (Recent surveys reported that 81 percent of women have problems finding garments that fit well.)

Lisa Rinna photo ©Janet Mayer / PR Photos

(2008/02/03)


---

Bloggers Garner Gifts, Attention, Respect

New York Times Online – According to a recent story in the Fashion & Style section of the New York Times website, the bloggers are coming 'into their own'. Individuals who have made it their interest to write and maintain internet blogs (from the term "web log") on the subject of beauty and beauty products, were initially treated with disdain, or simply ignored when they made requests for samples from make-up and beauty product manufacturers as little as two years ago. However the recent trend in the popularity of online beauty blogs has created a stir among companies who now realize that these often "grass-roots" beauty gurus have a considerable following.

What was once considered an annoyance and an additional cost for the beauty industry is now recognized as a major market forum. In fact many beauty magazines have started their own beauty blogs in order to cash in on the growing popularity of the movement. Now, as more and more women turn to online blogsites for advice on products, the manufacturers have begun to court the bloggers, instead of vilifying them.


In some cases, bloggers who once had to beg for a sample of a product are being sent the latest and greatest from the companies product lines, and sometimes other forms of swag – such as designer purses or free trips. This sort of thing is not uncommon. For years, beauty editors have taken perks from the companies whose products they review and critique. Some still do, while others have adopted ethics policies that limit the expense of a gift acceptable for an employee.

Beauty companies (and their publicists) aren't stingy with their products either. Companies like Matrix, and Space NK recently held events for scores of bloggers where the attendees were given gift bags or gift cards. Some companies, like Chanel and Victoria's Secret have even provided air travel to bloggers to attend events to which they have been invited. (Chanel provide Paris trips to select group to meet with their master perfumer and tour Coco Chanel's famous Paris apartment, while Victoria's Secret ferried a planeload of bloggers and online editors to what was billed as a "Supermodel PJ party.)

Many of these bloggers are not just your average make-up fanatic. Some are former industry-reporting professionals, like Tia Williams, former editor of Teen People and now blogger for "Shake Your Beauty". Others are professionals who do the blogging as a hobby, but there may be a few "amateurs" who've managed to stand out in the crowd.

But don't expect to just start up your own blog and see the swag start rolling in. Companies are looking critically at the sites they choose to court. They evaluate the overall look of the site (is it fresh and original), gauge the level of activity (does it get a lot of readers and responses from visitors) and whether or not the writing is articulate and well done (apparently misspellings count heavily against a site).

Even so, for those of you out there who really want to speak your mind, there are many possible benefits to that blog on your favorite lip gloss.

(2008/02/03)


---

The new Cosmoprof 2008

Bologna, Italy - Cosmoprof turns 41 years old in 2008 and becomes Cosmoprof Worldwide Bologna, underscoring its world leadership among events dedicated to Beauty, but also emphasising the worldwide vocation that has been one of its most distinctive traits from the very beginning.

The breathtaking statistics that tell the tale of last year's edition confirm it all: one out of every two of the 2,176 exhibitors on the 86,841 sqm was international; at a total of 1,226, the percentage was actually more than half (56%). Only Cosmoprof Worldwide Bologna can boast a number of international exhibitors that exceeds the ones coming from the fair's own host country. In addition, 36,359 of the 145,331 visitors – in other words more than 25% of them – also came from abroad, marking a constantly growing trend. More ...

(2008/02/03)


---
Earlier News