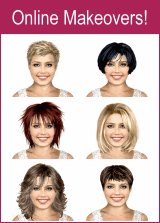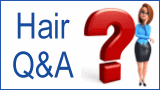 Hair, Beauty & Fashion News
New Hair Accessory Provides Ease and Fashionable Styling
www.hairzing.com – We've all seen the countless numbers of different hair combs, clips, elastic bands and accessories that are designed to make styling your hair both simple and fashionable. Well, here's a product that looks like it can really deliver on its promises. The HairZing is a styling accessory that combines hair safe combs with beaded elastic connections to create a tool for holding any hair type neatly and attractively – from the finest hair to the bulkiest.

The site for the product offers a range of sizes to accommodate different hair lengths and types and many different styles of beadwork for different looks. The cost of each varies according to the materials used in its construction. The majority of the basic styles of HairZing are priced at $13.95 (U.S. dollars) while the company offers a couple of new styles made from genuine crystal beadwork for $44.50 each.



Unlike many sites that advertise and sell hair accessories, the HairZing site offers not only instructions for use, but fully detailed information on the construction of the hair accessories, as well as video demonstrating how the HairZing can be used to make a variety of styles as well as its basic use to confine the hair.

(2007/11/10)


---

Zentralverband des Deutschen Friseurhandwerks Hairstyles

Germany – The recent glamour hype has drifted away. Instead new puristic tendencies are gaining more and more ground. Rarely have the fashionmakers at the Zentralverband des Deutschen Friseurhandwerks (ZV) put so much emphasis on an elementary language of shape. Clarity and reduction make the styling trends for autumn and winter 2007/2008 and they surprise with unexpected finesse. It is a very urban fashion for all those, who do not confuse attracting attention with flashyness, for whom being up-to date is also an exercise in style.



This season again shows the new love for the old style. Retro remains trendy. Design and fashion are especially influenced by the 60s. The sixtie's hairstyles are staged in a modern way and also the 80s are leaving their traces. Geometrical shapes and exact lines create the graphical aestethics of the new looks.

The fashion program for the male style seekers is not less interesting. The new styles intrigue with their unconventional views. The combination of precise cuts and strong texture creates progressive, smart and also natural looks.

More ...

(2007/11/10)


---
2008 Hair Expo Australia Hairdressing Awards: Call for Entry Announced
Sydney, Australia – The 32nd Annual Hair Expo Australia is announcing the Call for Entries for the Australian Hairdresser of the Year. This will be the 23rd Annual hairdressing competition held at the annual Hair Expo. The awards ceremony for the competition will be held as part of the Expo's Events on Monday 9th June, 2008.

Deadline for entrants to submit their CV and Photographic Collections is Monday 10th March, 2008. Preliminary judging will take place in April of 2008 and final judging will occur on June 6th and 7th 2008.

Categories include: New Zealand Hairdresser of the Year, Hairdressing Technician of the Year, Apprentice/Trainee of the Year, Best New Salon Design, Australian Hairdresser of the Year and many others.

Full information on the competition, guidelines and regulations can be downloaded as a .pdf file from the Hair Expo website at hairexpo.com.au.

(2007/11/10)


---

New Hairstyles to Simulate on a Photo of Yourself

Virtual Hairstyling – Again a large number of new hairstyles have been added to the gallery of The Hairstyler. Amongst others, 31 straight medium length hairstyles have already been added this month. There's something for everyone and every taste: messy layers, razored looks, sliced bangs, spiked up hairstyles, flicks, ...

Click here to view a demo of the hairstyle simulation software. Samples of the newly added hairstyles:




(2007/11/10)


---
Earlier News
Makeover Game