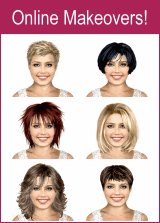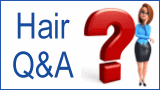 Hair, Beauty & Fashion News
HOB salons set to become a new force in hairdressing education
This spring will see award-winning hairdressing group, hob salons develop their hairdressing education, with a new academy due to open in the heart of London's Camden Town.

The original hob academy was established in 1998 in Hertfordshire to offer the company's staff continual education and progression. However with 11 salons now under the hob brand and continually expanding, they are opening a state-of-the-art training academy at the end of April 2007, which will cater to both internal staff and external students.

The high-tech facilities will combine both a salon and a full-time teaching academy, comprising 2 floors and 50 styling stations, spanning over an amazing 5,000sq ft space.

For the first time hob education will be accessible to students from around the globe with a range of courses relevant to the daily demands of contemporary salon business. Students at all levels of experience from beginners to advanced can learn the hob approach.

Courses range from classic cutting and colour to more advanced creative and specialist techniques including men's barbering, long hair and photographic. Bespoke courses can be tailored to individual requirements, with all courses benefiting from personalised tuition from industry renowned educators and award-winning hairdressers.


In addition, hob education will continue to support the 300 plus internal staff in a separate and dedicated programme of staff training – a much needed asset for a growing salon franchise business.

Leading hob education is British Hairdresser of the Year 2006 nominee, Akin Konizi who says, "We are very excited at the prospect of sharing our knowledge and ideas that have been instrumental in our company's success over the last 24 years.

Within hob education we won't just be teaching people to cut hair, we will be teaching them to be successful, using our philosophies and progressive techniques. I have personally developed a hairdressing method that I call 'conscious cutting', it's about truly engaging with every shape and style you create, about understanding the mechanics of a haircut and evaluating the impact of everything you do. Our whole education philosophy is based on taking responsibility. Our aim is to motivate and inspire both our staff and other hairdressers to reach their full potential, through our own unique style of teaching, which is based on a quest for excellence".

Situated on the bustling Camden Lock area of Camden Town, students will profit from training in an area which is known worldwide as a hive of creativity and expression. The hob academy will be positioned near to many of London's main transport networks, making it accessible to students coming from all over the country as well as international students flying into the UK.

For more information on the hob academy and for course information please contact Katie Pearson on 01923 855433 or email katie@hobsalons.com


---

Metro Chic - Richard Ward Inspired Hairstyles Collection

Metro Chic, Richard Ward's inspired 2007 collection, shot in Milan with award-winning Italian photographer Daniele Cipriani, encapsulates his signature look of contemporary, couture hair. Richard says, "Metrochic epitomises a fusion of classic yet modern; sharp cuts, clean lines, tailored styling and minimalist background giving the collection a metropolitan, androgynous edge."


---

Matrix New Vavoom Bust Out Body

You never see flat, bodiless hair on the red carpet, so why settle for limp locks in your own life? The cult-favorite Vavoom styling range is launching its first-ever shampoo and conditioner to help you achieve full hair before you step out of the shower. The technologically advanced shampoo and conditioner are the newest products to join the VAVOOM line – a salon-exclusive styling collection that now boasts a total of nine products that recharge hair and create bodacious body.

VAVOOM Bust Out Body Shampoo and Conditioner, with NEW V-Lift Support Technology, create a strong foundation of support to build long-lasting body and fullness by lightly padding and pushing hair up for droop-proof volume, texture and dimension.


---
Virtual Hair Salon