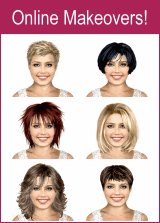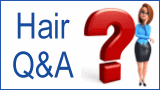 Hair, Beauty & Fashion News
Trends for Summer/Autumn 2006

As the summer wears on with temperatures that make fall seem that much further away, the heat seems to be making everyone think of going lighter. Celebrities from all walks of Hollywood and the entertainment industry seem to be taking the opportunity to go shorter, add layers and even brighten up their hair color.

One of the most recent splashes made in the media regarding celebrity hair is the story of Victoria Beckham's (Posh Spice) new angled-bob. Fueled by rumors that her hair was saying "good-bye" due to over-abuse from extensions, Ms. Beckham decided to lose the extensions and give her self a smart, new 'do. Ms. Beckham's decision to shear away her troubles takes her from her long locks to a sexy, sleek style.

Posh's new look isn't the only one seen in celebrity circles. "Desperate Housewives" star, Eva Longoria has decided to lighten her look as well. Her long, layered sable waves have been brought up to a dark golden blonde with sun-kissed highlights, while the style itself has been trimmed shorter and given smoother layering.




---

Anne Veck - White Heat Collection

For this new collection Anne was inspired by the unique texture and versatility of Afro hair to design scuptures incorporating the hair's texture and volume with a result that simply exudes glamour.



---
DIY Hair Color Change Brush
Elson Bag Co., Ltd developed a new colour change brush, worthwhile being featured here.

This New style DIY Hair Colour Change brush with unique comb structure has a primary function as a hand-operated comb for dyeing hair, just by turning the thumb screw on the handle to push the dye into the discharging brush head.

The second function is for protecting the hair either by combing with oil or cream.

The comb is convenient, re-usable and adjustable with no mess or stain and only takes minutes to complete the dyeing procedure.

Elson is an established company with many years of experience and a reliable source of quality design and manufacturing in a wide range of products.


Elson Bag Co., Ltd.
13F, No.232, Sec.3 Ba De Road, Taipei,
Taiwain, R.O.C.






---

Cowgirl Couture Fashion Harnesses The Sass Of The Ponytail

If you are a cowgirl at heart, the Pony Up Hat Company has just released the perfect new hat for you. This hat allows you to wear your hair in a ponytail, while still being able to wear your cowboy hat comfortably.


The hat has a heart shaped hole in the back that allows you to pull your ponytail through. There is a second hole in the brim of the hat that will help hold your ponytail down. With the two holes conveniently located in the back of the hat, there are six different ways to style your hair. No more worries about keeping your hair out of your face and off you neck when you own this great hat.

The heart shaped holes on the back of the hat are made fashionable by the custom rhinestone jewelry that is placed around them. The custom made piece offers over 80 rhinestones between the two holes.


Ponytails are one of the most popular hairstyles that women wear. Women all over the Hollywood screen are seen wearing a ponytail of some type. One of the favorite sporty looks women wear is their hair in a ponytail pulled through the back of a baseball cap. Now, western women can share this same great look.

More information and photos of this sporty, sassy look are available online at www.ponyuphats.com



---
Online Makeover