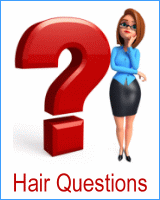 Hair, Beauty & Fashion News
PURE DUTCH - New Collection from Antoinette Beenders

Pure Dutch evokes natural beauty, purity and innocence with images inspired by the collections of the world famous Rijksmuseum in Amsterdam – 'Venice of the North'. Antoinette Beenders, Global Creative Director of Aveda, has blended her love of contemporary catwalk trends with the historical inspiration of artists from her homeland, to create some breathtakingly ethereal images.
'When I looked back to paintings of 17th Century Holland I found these incredible shapes, typically worn by men, which hooked perfectly into the androgynous themes found in modern day fashion. Bridging these two influences produced the kind of simplistic beauty found in these images,' says Antoinette.











2006/02/21


---
Curator UK - New Essential Hair Collection Reference Website
Amazing hair images, from all the top hairdressers, with favourite past collections to the 'here and now' look of today, all in one specially designed website, with a twist ... it's all been created to help raise money for the official industry charity, Hair and Beauty Benevolent!

Curator UK is the brainchild of Mark Woolley of Saks Hair & Beauty, Gavin Graimes of Oliver & Graimes Multimedia and HABB president and L'Oreal Professionel Academy manager, Gaynor Hodge.

Curator UK is about collecting the key current hair collections from the 'movers and shakers' of UK hairdressing. Trevor Sorbie, Anthony Mascolo and Eugene Souleiman are the first hairdressers to sign to the site and place their 'favourites' and current collection on the site. 2006/02/21


---

UK National Hair Extension Competition 2006

The hair extension market is growing very fast as more and more women are turning to hair enhancement techniques for that "instant new look".
The crème de la crème of hair extension consultants will show us on Sunday 14th May 2006 what they can do.
Join and have a fun day as a competitor, judge, model, designer, exhibitor or visitor.
The day is packed with all types of interesting hair extension techniques, two seminars and exhibitors with products to make any hair extension look fantastic longer. In the evening at the final hair extension fashion show a full bar with light entertainment is provided. Visit the Eloquent Hair;website eloquent-hair.co.uk for more information.

Hair entensions have become extremely versatile and now come in a wide range of colours and textures.
Hair extension salons around the world are using human hair to help combat hair problems caused by many activities such as over use of hair straightners or hair bonding techniques, colouring, chemical treatement which, have damage or thinned out the clients hair. 2006/02/21


---
Hairstyle Makeover
Hair Loss