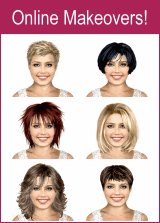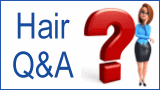 Winter Hair Product Must-Haves
Previous Page

Thermal Protector

Finally, whether you do a lot of thermal styling or not, using a good thermal protector on your hair during the winter can help you prevent a lot of the damage and problems caused by the climate changes when you go from outdoors to indoors in winter. These thermal protectors coat the hair and insulate it, sealing in the moisture and helping the hair resist the damage from cold air as well by acting as an emollient to prevent the hair from getting and feeling brittle.

Again, the specific product brand isnít as important as making sure it works for your hair type. Those who have fine hair should look for a lighter formula, while those whose hair is coarse and thick may want a heavier, more-insular product.

Stacy - Hair Stylist ©Hairfinder.com


Related posts:

Winter hair care advice

How to get rid of static hair in winter

Seasonal hair color choices

What makes hair break more in the fall and winter?