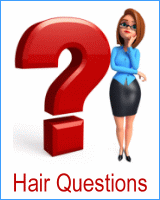 Jaclyn Smith STYLE Collection
Wigs, hairpieces and volumizers give every woman the opportunity to look like a celebrity.

Renowned actress Jaclyn Smith, a modern day beauty icon, is widely recognized for her beautiful hair. Now she has created similar hair styles in her exclusive STYLE Collection for Paula Young, an extensive assortment of fashion forward wigs and hair pieces. Women everywhere can have access to celebrity hair styling in minutes.

Introduced in Fall 2008, the STYLE Collection by Jaclyn Smith for Paula Young has been met with phenomenal success. Created in conjunction with celebrity stylist Jose Eber, the STYLE Collection allows women the opportunity to update their present looks with clever volumizers to add fullness, clip-ons, sleek ponytails or elegant buns and up-do's, as well as full coverage wigs. Best of all, the collection is extremely affordable.



"For Spring 2010 we have added some significant new styles to the Collection," explains Paula Young's Vice President of Merchandising Colleen Cheney. "The STYLE Collection has always featured Jaclyn's signature long, layered looks – they are feminine and so very flattering. For the new spring collection, Jaclyn and Jose have added shorter and curlier styles to their repertoire. The styles are fun and fashionable – a very modern approach to hair."

Many of the STYLE Collection wigs are lace-front, which means that the fibers along the hairline are hand-tied to ultra-fine, sheer mesh lace. This lace virtually disappears against the skin, with hair strands virtually appearing to grow directly from the wearer's scalp. The end result: a very natural-looking wig.

Visit www.paulayoung.com for more information.


Related posts:

Wigs basics

Wigs quality and cost

Wigs: natural vs. synthetic hair