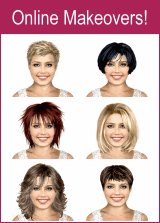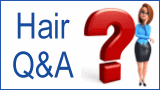 Being a Hairdresser (2)
Previous Page

Of course, as with any profession, there are down-sides or perhaps a better term is "difficulties". These are the things that make the profession more challenging, and must be carefully considered before you become a hairdresser:

• People – This was also listed under the 'pros' section, but it must be included here because dealing with people as a part of your job can be very problematic. Some customers can be very difficult to please, and you must be very careful to communicate fully with them or you will never make them happy. You need to hone your people skills and your communication skills to their sharpest if you're going to make dealing with people a successful venture.


• Responsibility – Being a hairdresser is a BIG responsibility. Most people, regardless of their age, gender, and profession are very particular about their hair. When they come to you for a haircut, color service, or other procedure, they expect you to make them look their best, and will hold you responsible for anything that goes wrong. Accidents can happen, and hair does grow back, but you can be assured that when mistakes occur with any client, it's rare that the client will want to return for a second chance. You have to make sure to never do something to a client unless you are sure of the likely results. Remember: clients may forget to tell others specifically who gave them a great service, but will make a point to tell anyone when they get a bad service.

• Physically taxing – Many people consider hairdressing to be a cushy job, without much in the way of physical demands. This isn't true. In most cases, a hairdresser spends 90% of his/her day standing, which can be hard on the feet and legs. It is important to know what physical ailments can be caused by this kind of stress. Swollen feet and ankles, varicose veins, back aches and joint pain are all common complaints among hairdressers.

• Competition – Competition isn't necessarily a bad thing, but it is something all potential hairdressers have to contend with. Every year, hundreds and thousands of new hairdressers will become licensed in your area. Often, a client will not be concerned about switching to a different stylist for whatever reason comes to mind, regardless of how good the service you gave was. You will have some clients who are loyal and who will come to you for their needs exclusively, provided you offer good service. However, every potential client you see will be courted by every other hairdresser. If you let it bother you, you can easily become discouraged.

• Continuing Education – After you've been trained and licensed, your education in the beauty industry is far from over. There are new techniques constantly being developed, as well as new products and processes that have to be learned in order to stay current with trends and styles. A hairdresser who sits back and rests on his or her laurels will soon find his business waning. In some areas, state and regional licensing boards require that you take continuing education courses in order to renew your license and continue practicing your trade legally.

If you're serious about pursuing a career in hairdressing, be sure to consider all the pros and cons of the job, and never think that hairdressing is an easy job. Like any other career, you will have aspects of the job that you will find good and bad. If after knowing all the negatives of the career you still feel that hairdressing is for you, then join the millions of hairdressers worldwide who've undertaken the task of making the world a more beautiful place ... one client at a time.

©Hairfinder.com

Related posts:
Freelance hairdressing jobs
Talents and skills to become a good hairdresser
Occupational diseases among hairdressers