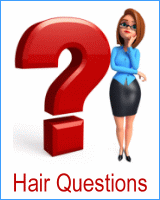 Business Cuts, Colors and Styles for Men

In Business Cuts, Colors & Styles (1 Hr. 43 Mins.), Randy Topham demonstrates 4 cuts for more conservative and business-minded male clients.

A clean cut, a point cut at an angle for a jagged edge without lines suggesting that two-week later look. The conservative look with texturizing shears for more styling options. A classic cut incorporating natural wave. And a versatile basic conservative cut with high sides cut with clippers and the top shear cut, maintaining some length.

For each, Topham shows how to provide subtle highlights with distinctive techniques and discusses different hair styling options.

Click here to order the DVD with cutting, styling and coloring instructions.


More Instructional DVDs for Men's Hair