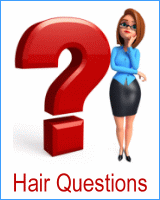 Ode to Short Hair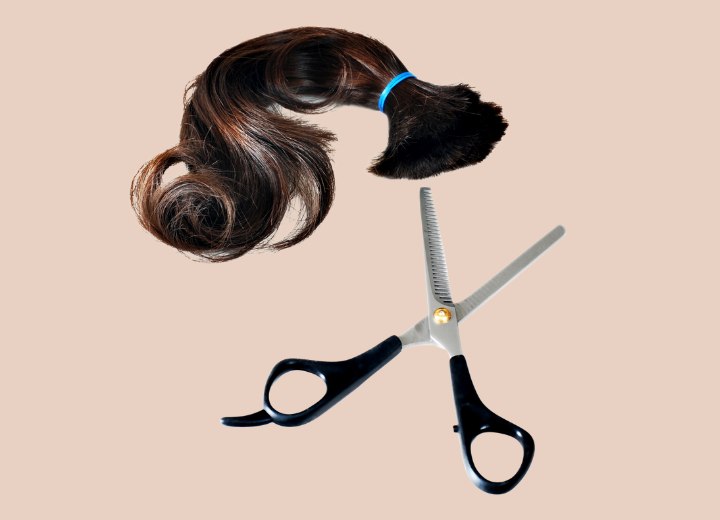 Does this scenario sound familiar to you when you go to your salon?

"Are you asking me to cut my hair again?!"

"Not really, I am just asking you to begin to only think about it."

"But, my husband loves my long hair."

"Yes, the majority of men do seem to gravitate toward long hair, but did you know, they are also attracted to women who have less maintenance? There are gentlemen out there who find simplicity in a woman very attractive."

One of the reasons your stylist might be hinting that it may be time for you to contemplate a new style is your age, weight or both. Your professional cares about how you look when you leave the salon and if your present hairstyle does not compliment you in the way that would look best for you, then; it is also not complimenting the stylist either and it is time to begin to shop around for a new look. One of the ways you can know this, would be in the admittance, of the lack of compliments. You began to notice they are not forthcoming, like they used to be. You even decided to go out and get the latest long layered cut with the semi coiled curls that had those wispy ended strings that so many were wearing and the only comment you received was a, " did you do something different to your hair?" and before you go out, have you become aware of spending too much time getting your hair ready, when you could be doing something else? A new hairstyle should be like purchasing a new car, sometimes; you need all the bells and whistles that go along with the buy. If you knew, that a perfect customized style fashioned just for you and your lifestyle; would give you the illusion of taking, anywhere around five to ten lbs off of you, would you at last go for it? If you knew for a fact, that just by getting this right style, you would look about ten years younger, would you consider the makeover?





Of course you would! Think about it, ten pounds less without dieting or exercise and ten years younger without the impossible task of dreaming to go backwards into yesterday of long ago. Who wouldn't go for that? Celebrity Victoria Beckham wasn't afraid to go the whole gamut. She had (07/02/2006) long layered, streaked brown hair that grew way pass her shoulders. Did she wake up one morning and have a revelation of what a short cut could do for her? Whatever made her decide to throw in the towel and want a completely different look, is exactly what she did. Her new blonde color and short cropped hairstyle (03/29/2007) brings a streamlined look as she struts her stuff, in that backless black dress. Her hair is clipped up in the back, revealing her slender model neckline. The one side is tucked behind her ear and when you look at her face, you can see her startling brown eyes.

We can be every bit as feminine with short hair as we can with our long hair and can look even better. Can you dare to believe this?



Sarah Harding went from long hair just recently (04/12/2007) to short hair that is beveled up the back with the sides over the ears and long bangs over to one side, with a sixty pouff on the top, and no new growth showing from her platinum hair! Applause!, for Sarah! This type of style is easy to do with a minimum amount of upkeep. The most important thing for anyone to remember when you get a new haircut is to go back in six weeks; to get another haircut. So simple, yet so important. If you do not keep up your hairstyle, it will begin to look dragged, unkempt and you will find that you will not be able to style it the same way, you once did, because of so much hair weighing it down and in actuality, you no longer have the style you once had.

Have you ever paid any attention to a scraggy dog who lives in an alley of a big city? The dog's hair looks dry, unruly and just naturally unhealthy. The dog has not been cared for. When we do not get haircuts or trims, people see our hair in a similar appearance. The whole process, just happens quite naturally, as when you prune a bush in your yard; it will come back healthier and fuller. Yes, I am comparing our hair with a bush. When the bush isn't pruned, there are small unfruitful branches that become dry and brittle and eventually break off. Same with our hair. Our hair becomes dry and brittle and eventually splits and when that happens; then, we are really in big trouble, because the only sure way to deal with split ends, is to cut above them; thus stopping the process of the splitting from working it's way down to your scalp. I have seen long hair flow all the way down to the lady's derričre and it would be a sight to behold if it didn't have so many slit ends that have made their way up to the scalp area. Little does this lady know that even a haircut to her shoulders would not help the splits that are way above. No, it isn't fair, however; we do have many options in how we should take care of our hair and if you haven't been following through, you can begin now. It's never too late.




Elisha Cuthbert had (01/07/2006) gorgeous long blonde wavy hair that fell all the way down into the middle of her back. There was a center part and long layers designed into her hair for a bit of variety. What made her chop all that loveliness off (04/17/2007)? Did she just get tired of looking the same old way? Did she get tired of the length of time it took to style her hair? Whatever the cause and reason, you must admit; the shorter style seems lighter, brighter and more carefree on Elisha. Going from heavy duty maintenance to a style that is practically nil has to be a lifesaving factor for most people. Although Ms. Cuthbert's long hair looked healthy, I can safely tell you, the shorter haircut is much healthier. Sometimes, when there is so much thick, long hair involved; the client will develop headaches when worn up, due to the pressure from the hair coming from the clasp. When the hair is still left to grow, yet longer; the hair becomes more heavy and whether worn up or down, headaches are increased. Therefore, there comes a time, for health sake when the sissors begin to look inviting.

Next Page