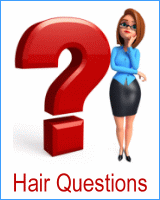 Over 40 Hair and Hairstyles (2)
Previous Page

Hairstyles through the Decades

When I grew up most women began wearing short and strangely curled hairstyles in their 50s and held on to those looks, but I was never sure if they were really happy, or they just wore those styles because everyone else did. How refreshing is it to see women today taking liberties and being creative with their hair. They wear what looks best on them and what makes them happy.



(Click to enlarge)


Cloris Leachman looks more sassy in her 80s with her wispy short cut than with the sleek long hair from her 40s. Dame Judy Dench made a splash with her gorgeous bright silver pixie in her 70s. At the same time there Love Story's Ali McGraw who still sports her long and sleek, dark brown hair into her 70s as well.

Barbra Streisand caused thousands of women to run to the salon to get a long and straight A-line Bob with some texturing for more motion and later delighted us all with her wild head full of long and untamed curls.

These are only a few of innumerable women who have found a hairstyle that makes them happy and radiant, fits their type and redefines what age and appropriate even means.

I met a 65 year old woman recently and was admiring her choppy, short haircut and a wide pink streak in it. I had to talk to her and she gave me her input on conventions or age appropriateness: "Everyone always wants you to be one way or the other, you can never please them all. If they don't love you with pink hair, they won't love you with grey curls either."

So, women of the world, forget your age, play with your hair, grey, color, long or short … just dare to be yourself!

©Hairfinder.com

Related posts:
Hairstyles for older women
Age appropriate hairstyles