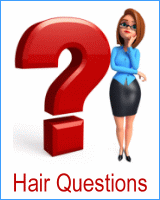 Long, Sleek Top and Curly Neck

This is a style that Don Juan might have dreamed of and it definitely belongs into a category of looks that make women turn their heads at least once. The very natural fall of his ear long top hair allows him to leisurely flip the hair back or to let it fall into his face for the serious look of temptation.

From the ears down there are some layers giving shape and texture to the hair, which dangerously curls up in the neck. The skilled two tone coloring is a very subtle effect.



Collection: Douce et Féminine
Hair: William Lepec for Intermède
Coloring: Jérôme Poret
Styling: Kathrin Lezinsky
Make-up: Vesna Estord
Photography: Jean-François Verganti

Related posts:
Hairstyles for men
Long undone hairstyle for men
Wild long hairstyle for men