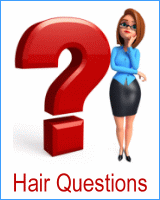 Thick Hair with Two Colors

Who needs to be subtle when there is so much hair to play with! Use the full potential of your thick hair and use layers to enhance not only the volume, but also the exciting natural waves that give this hairstyle so much dizzying movement!

A flowy, airy feel and a super soft appearance are encouraged by the two tones of brown, a very dark cocoa tone with a medium dark golden brown. Harmonious and balanced in cut and color, her big hair mane brings out the inner lioness.



Collection: Douce et Féminine
Hair: William Lepec for Intermède
Coloring: Jérôme Poret
Styling: Kathrin Lezinsky
Make-up: Vesna Estord
Photography: Jean-François Verganti

Related posts:
Hairstyles for long hair
Long hair with corkscrew curls
Long reddish brown hair with big curls