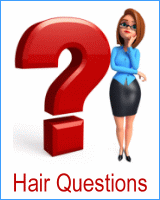 "Effets Mer" by DESSANGE

(Click for larger photos)


All seasons with their weather and elements influence our moods and looks. Summer is the time to perk up and synonymous with looks that capture the warmth and energy of it. Dessange examined a most fascinating part of summer, the "Effets Mer", the effects of the ocean on our tresses and presents them now in a stunning new collection. Movement, light and texture are essential.

Soft and natural is the language of hair this summer, all tuned up with streaks of sunny highlights and gentle waves that frame the face in long and shorter hairstyles. Nothing is forced, over styled or stiffened with too many products. Colors are luminous and warm and the styling reflects the moods of the ocean from calm to tempestuous and wild. Hairstyles that will make you feel as if you were on a never ending vacation. You deserve it!



Hairstyles: DESSANGE
Photography: Nicolas Valois

More Collections:
Neo Mode
French Riviera
Carnet de Voyage
Portrait de Femmes