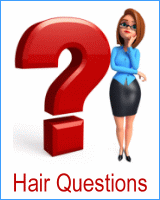 High Tide with Long Waves

Not only is the hair super long, the waves are deep and extremely well defined, almost defying the law of gravity. As a contrast to the opulent motion in the lengths, the bangs are kept sleek and with just a little flip on the edge.

The front was styled diagonally, underlining the asymmetrical design of this luxurious and sensual hairstyle. Precious highlights, just a few tones lighter than the base color, but in the same range of hues make the hair radiant.



Collection: Effets Mer

Hairstyle: DESSANGE
Photography: Nicolas Valois

Related posts:
Hairstyles for long hair
Very long brunette hair
Long hair with curls cascading down one shoulder