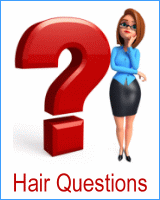 "Carnet de Voyages" by Saint Algue
Hairstyles Collection Spring-Summer 2013

(click for larger photos)


Get ready for a sizzling spring and summer. The new collection by Saint Algue makes you want to pack your suitcase and go on an exciting journey. Imagine a holiday in the south of France with the warm wind in your sun kissed hair. The fresh new hairstyles invoke all of this with their gorgeous colors, vintage flair, enticing movement and their flirtatious, effortless chic.

Emphasis is on femininity, classy expression with a fun factor. Texture and colors are very natural, the latter of course with a little help out of a tube. Dark blonde shades dominate the scene and always have beautiful highlights. Brunette looks are equally in high demand and what all have in common is the sophisticated but casual styling.



Hairstyles: Saint Algue
Artistic Director: Cathy Monier assisted by William Cerf & Emma Guerri
Make-Up: Luc Drouen
Styling: Olivia Arnaud
Photography: Gilles-Marie Zimmerman

More Collections:
Pure White
Nude Harmony
Festive Hairstyles
Absolument Femme
Les Basiques Naturels