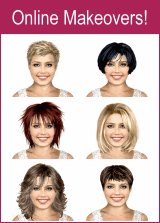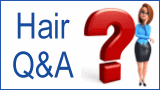 Straight Business Look

Many women with fine, long hair rarely wear their hair open, because the volume that was styled in the morning often collapses after a short amount of time. Especially when working they often just gather their hair to a ponytail. However there are many styling options even for fine hair. If you use the right products and styling tricks even fine, straight hair can have the right fullness for a lively, voluminous styling. Graphic bangs bring a fashionable touch to this business look and make the hairstyle appear modern and feminine.

To give the hair the most fullness and strength and to protect it at the same time from the heat of the dryer, start by working wellaflex body & style fluid into the damp hair. Follow by evenly combing the hair through with a good comb. The fluid with Panthenol is easy to distribute and coats each hair as it thickens it. The hair appears fuller and keeps the volume for hours.

For much volume and a light structure blow dry the hair over a paddle brush.



Section of the top hair with a clamp and start working with the lower hair sections. Tilt your head to the side and gently slide the brush from the roots to the ends while blow drying. Finish with blow drying the bangs straight over the forehead.

To make this business styling last a full day, finish with a touch of wellaflex body & style hairspray. With its extremely fine mist the hairspray can be distributed evenly without weighing down the hair or gluing
together individual strands. The volume styled in the morning will therefore last for 24 hours while the hair remains loose and flexible.

Collection: Volume Hairstyles

Hair: Wellaflex