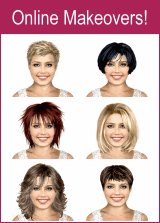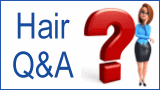 Angus M Volume 3
Paul Mitchell
In geometry space is defined by three elements: points, angles and lines. The latest hairstyles collection by celebrity stylist and co-owner of JOHN PAUL MITCHELL SYSTEMS®, Angus Mitchell, is exploring all three of them. This new method uses triangular sections to create length, depth and width. The Angus M Volume 3 collection was developed and influenced by Angus Mitchell, DJ Muldoon, Colin Caruso, Jay Small and Noogie Thai as a revolution of cut, color and finish with results that are modern and of immense beauty.



(Click for larger photos)


Discover 4 geometric cuts, exquisite coloring techniques and innovative styling that are setting new standards for the creativity in salons.


Cut, Color and Styling unite to create a three dimensional, modern and wearable looks. With the help of Angus M Volume 3 hair turns into a three dimensional painting: it is shaped with scissors, painted with the color and shaped with the styling process. Thus evolves a lively, stylish look full of unique character.

"The looks of the Angus M Volume 3 collection are more than just haircuts. They are revolutionary – they provide a new direction, to keep the profession of a hairstylist interesting for a long time. It is very important to question and change the way we approach the making of a hairstyle every now and then. Otherwise we would be doing the same every day and eventually loose our creativity. Because of this it is my goal to create innovative looks that are wearable and suitable for our customers. "(Angus Mitchell, celebrity Stylist and co-owner of PAUL MITCHELL SYSTEMS®)

"We demonstrate versatile and easy to understand cutting techniques. The triangular section requires less density of the hair than the circular sections from our last collection. The diagonal shape enables the stylist to distribute the weight of the hair as he or she wishes – to give each look its individual character." (DJ Muldoon, JOHN PAUL MITCHELL® Associate)

"It is very interesting to see, how the shape of the cut influences the character of the color and that cut and color unite in the middle. My salon is my inspiration. This collection offers techniques that help the stylist to become more successful – and also to facilitate the processes and techniques that are we using at the salon." (Colin Caruso, PAUL MITCHELL® Master Associate)

Photos & Copyright: Paul Mitchell