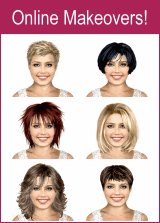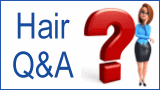 BUNDY BUNDY
Austria's largest high-quality hairdresser
The BUNDY BUNDY salons, led by Hans and Georg Bundy jointly with junior directors Vanessa Steinmetz-Bundy and International Artistic Director Hannes Steinmetz feature maximum quality of service, craftsmanship, the perfect cut and brilliant colors to match individual types.

The BUNDY BUNDY EXKLUSIV salon concept has four locations in Vienna that offer a comprehensive service to ensure comfort and well-being at the highest professional and personal level with lots of extras. The fourteen BUNDY BUNDY STYLE IN salons in and around Vienna as well as Eisenstadt, Wels and Graz are famous for their perfect and fast hairstyling with all-inclusive package prices.

Flagship salon – BUNDY BUNDY sets international standards in Vienna's luxury mile Kohlmarkt & Wallnerstrasse
"We provide time and space" is the slogan of the flagship salon on Wallnerstrasse No. 3, which opened in autumn 2006. BUNDY BUNDY are setting completely new standards in the Vienna city centre and take the art of styling to new spheres with their architectural focus. Supreme hairstyling art in a 430 sq.m. salon that combines BUNDY BUNDY's know-how of many years with modern requirements to surroundings and design – with all the elements that make a timeless classic. The concept revolves around the customers, who are made to feel like guests in a five-star hotel. As a congenial result of this symbiosis, BUNDY BUNDY now operate a salon that serves as styling temple, stage, living room, place of art and relaxation as well as a studio for developing and implementing innovative trends. A stunning experience for the senses: the power of the world of colour from mauve to mint, combined with a sophisticated lighting design.






BUNDY BUNDY Family Business
Ever since its foundation, BUNDY BUNDY has been characterised by a dynamic process of devising and developing new ideas. Economic success and a future-oriented vision highlight the viability of their business philosophy. The future course was set in 2005: Vanessa Steinmetz-Bundy and her husband Hannes Steinmetz manage the business jointly with Hans and Georg Bundy. Vanessa Steinmetz-Bundy is currently in charge of organisation, administration, marketing and public relations. Hannes Steinmetz, International Artistic Director, heads the Flagship Salon on Wallnerstrasse and is the manager responsible for all BUNDY BUNDY EXKLUSIV branch salons. The stage has been set for BUNDY BUNDY to continue their active contribution towards designing the hairstyling landscape in Austria and the success of a long tradition with new locations and concepts.

Austria's largest high-quality hairdresser: Success through innovative salon concepts
BUNDY BUNDY provide new impulses with two independent salon concepts: In addition to the three BUNDY BUNDY EXKLUSIV salons and the FLAGSHIP SALON, the family enterprise operates fourteen BUNDY BUNDY STYLE INs in and around Vienna as well as in Eisenstadt, Graz and Wels. The first BUNDY BUNDY STYLE IN opened in 1997 at the Gerngross department store on Vienna's Mariahilferstrasse: Thanks to the high degree of acceptance and demand on the part of the customers, the last eight years have seen this pilot project grow to fourteen BUNDY BUNDY STYLE INs. Every year, BUNDY BUNDY and their 250 employees train about 40 new apprentices in their salons – currently there are 100 apprentices in training.

BUNDY BUNDY Teamwork
A high-performance team with a total of 250 BUNDY BUNDY employees realises the wide range of trendy and fashionably sophisticated as well as classical hairstyles, from the business look and ball stylings or casual/sporty haircuts to catwalk trends of the international fashion world. The usual range of services for ladies and gentlemen is complemented by professional colour consultancy, hair extension and bulk extension, makeup, lash extension and nail design. Also on offer are relaxing massages or soft-laser therapies for more gloss and volume.

Pampering your hair: Haircare line by BUNDY BUNDY
In cooperation with international hair cosmetics manufacturers, BUNDY BUNDY have developed the BUNDY BUNDY Elements of Hair product line. The exclusive line of shampoos, conditioners and lotions is available at all BUNDY BUNDY locations.

BUNDY BUNDY locations
The salons of BUNDY BUNDY are characterised by supreme quality of service, craftsmanship, the perfect cut and brilliant colors to match the individual types of ladies and gentlemen. The family enterprise operates four BUNDY BUNDY EXKLUSIV salons and fourteen BUNDY BUNDY STYLE INs in and around Vienna, in Eisenstadt, Wels, Graz and one Franchise Salon in Oberwart.

More information: bundy.at