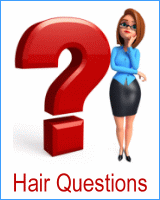 Casual with Glamfactor

Relaxed hairstyle with a ring of curls all around the head and a straight crown. The volume is reduced with a fine layering and the focus is not on opulence but on the shape and structure of the contrasting textures.

The hair frames the face and an open fringe is pushed over to the side. This look does not look over styled and has a pleasing casual appeal, while it is polished and modern. Golden blonde sets the tone, but a few platinum highlights increase the charisma and glimmer tremendously.




Collection: Doris Fuchs 2010
Hair Stylist: Steffi
Hair Coloring: Christine
Photography: Sandra Welter
Make-up: Heike M. Falkenstein
Salon: Doris Fuchs Art of Hair

Related posts:
Hairstyles for medium hair
Chin length hair with large curls
Medium long hair with curls and a fringe that sweeps upward