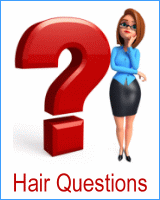 Upstyle with a Bow Tie

Now women get to play with bow ties too! It is about time. One of the symbols of masculine elegance is combined with an ultra feminine hairstyle and the outcome is just beautiful and very unique.

Her hair has been shaped to several large coils on her head with a larger one in the front as a festive quiff. This is a wonderful style for the extravagant bride or for any ball or gala event.



Collection: Timeless

Hairstyle: Louis Lafolie for Camille Albane
Hair Coloring: Marie Bidart
Make-up: Carole Lasnier
Photography: Nicolas Valois

Related posts:
Updos
Updo for curled hair, with a flower
Updo with a loose knot and a designer barrette