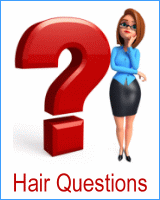 Smooth Short Haircut

The curve of the long fringe repeats the shape of the rounded back and together all of the lines in this smooth, short haircut are pure harmony. Polished, neat and so very elegant in its simple, geometrical approach to beauty in hair, this look is timeless and just sublime.

Asymmetry is one of the eye catching elements, the fine layering and graduation of the neck another. Bathed in the radiance of a luscious beige, vanilla blond, this charming hairstyle is one of the season's highlights.



Collection: Timeless

Hairstyle: Louis Lafolie for Camille Albane
Hair Coloring: Marie Bidart
Make-up: Carole Lasnier
Photography: Nicolas Valois

Related posts:
Hairstyles for short hair
Short blonde hair with a long textured fringe
Short gamine haircut with high precision cutting