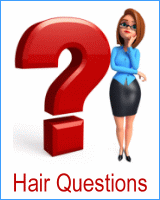 City Lines
Jean Louis David Hairstyles

(Click for larger photos)


After a sparkling summer fall and winter are a bit more toned down with a focus on soft colors, smooth textures and distinct lines. Short and long hairstyles are created with a simplistic approach that keeps cuts basic and all of the emphasis on the personality of the individual.

Graphic themes dominate and the entire new collection by Jean Louis David has a soothing and elegant feel. The colors are cool in both black and blonde tones with just the right amount of a satiny and elegant shine. This collection has the woman of the city in mind with her professional and private demands.



Copyright: Jean Louis David
Cuts, Colors, Hairstyles: Vanessa Giani, Jeff Causse & Martyn Foss-Calder
Make-up: Delphine Ehrhart
Photography: Laurent Darmon

More Jean Louis David Collections:
Urban Light
Urban Energy
City Attitude
Mon Coiffeur et Moi
Mon Coiffeur et Moi 2