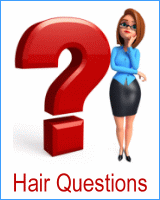 Cascading Curls with Accessory

Romantic and classic in its shape, this hairstyle becomes very contemporary with is ingenious use of color. The low volume look features a bright light line that takes the eye on a journey along the waterfall shape of the twisted cascade on the side, while the main body of hair shimmers in a deep black-brown tone.

The front was designed to fall low over the eye for an additional dose of mystery. The subtle metal hairband by Dessange gives it a precious feel with the flair of a beauty from ancient times.



Collection: Paradis Lunaire
Hair: DESSANGE
Photography: Nicolas Valois
Creative Director: Eduardo Sánchez

Related posts:
Updos
Hairstyle with a fishnet braid
Updo that brings attention to a slender neck