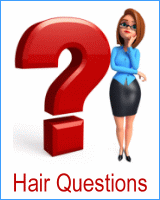 Opulent Curls with Short Fringe

Dimension and contrast are the key elements to this very classy and also very bodacious style. Sexy in every lock, the hair first falls in a slightly puffed up sleek fashion and then turns into powerful curls in the lower perimeter. This generates a beautiful trapeze shape, that is very flattering for most face shapes.

Intense and flirtatious is the nature of this hairstyle that comes with an ultramodern short and jagged fringe to build up tension and drama.



Collection: Paradis Lunaire
Hair: DESSANGE
Photography: Nicolas Valois
Creative Director: Eduardo Sánchez

Related posts:
Medium hairstyles
Sporty hairstyle with tousled curls
Trendy messy look for medium long hair