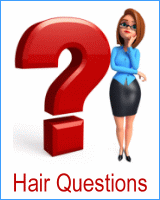 Fresh Take on Curly Bob

Keep it gorgeous and keep it fresh. This delightful short bob hypnotizes with all of its movement and the playfully arranged, large curls. Some come over the crown from the back, others fall loosely down the sides.

A good amount of unstructured texture is mixed with controlled and defined shapes. The hair color also gets its energy from contrasts which are in the light blonde and dark honey blonde range.



Collection: Express Yourself

Hairstyle: Camille Albane
Hairstylist: Louis Lafolie
Colorist: Vincent Venzat
Make-up: Camille Albane team
Photographer: Nicolas Valois

Related posts:
Short hairstyles
Short bob haircut with big curls
Curly bob with long side bangs