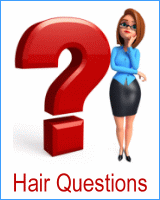 Modern Designer Updo

This updo will bring you attention. Sleek and strict but with a soft hair color it just oozes charm and sophistication. The hair was sculpted to this exquisite and very feminine shape and then attached in the neck with a bold barrette that puts a special modern twist on the classic look.

Several shades of blonde from very light to dark blonde bring a beautiful marbled effect with them, full of depth and dimension in the hair.



Collection: Express Yourself

Hairstyle: Camille Albane
Hairstylist: Louis Lafolie
Colorist: Vincent Venzat
Make-up: Camille Albane team
Photographer: Nicolas Valois

Related posts:
Updos
Updo with a ponytail base and a barrette
Fashionable hair styling with accessories