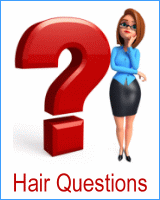 80's Flipped Back Hairstyle

The great layered haircut just screams out 80s. All of what we loved about the fun short hairstyles of that decade is in it. The texture, the movement and the high top. A rockabilly, rebel and sexy vixen look that is also super stylish.

Layers are longer on top and graduate to very short hair in the nape. Styling is easy with a curling iron. You want to make sure to always mess this cut up a bit so that it can live up to its full potential. Your fingers are the most important styling tool.



Collection: Neo Mode

Hairstyle: DESSANGE
Photography: Nicolas Valois

Related posts:
Hairstyles for short hair
Face slimming short hairstyle
Short hair styled high and round