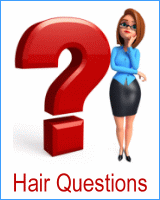 Bed Head Effect Bob

This open and soft styling of the classic haircut has no competition when it comes to the famous wow – effect. It is sexy, seductive and never out of style. The cut has to be perfect for it to have this swing in its fall.

Styling focused all on creating movement and volume with the help of a good brush and some special styling products that work in favor of hold and volume without weighing the hair down. Lightness of the movement is key.

The fringe was curved in the tips to one side and the main movement of the main body of hair is from the back to the front, but there are enough wild strands to create the irresistible bed head effect.



Collection: Neo Mode

Hairstyle: DESSANGE
Photography: Nicolas Valois

Related posts:
Hairstyles for short hair
Blonde tousled bob with volume
Youthful and lively short hairstyle