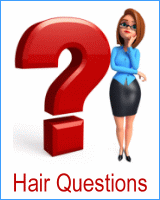 Soft Lines with Open Fringe

Another classic hairstyle that still sweeps us off our feet. Sexy and sensual with all of its soft movement and the amount of volume is just right. The face is framed with the luscious large curls and a long fringe, parted in the center.

Just a small amount of "undone" gives it a modern and even more alluring aura. The color is a precious and unpretentious blonde with a fine tuned shading of the high and the lower lights. Transparency creates luminosity.



Collection: Neo Mode

Hairstyle: DESSANGE
Photography: Nicolas Valois

Related posts:
Hairstyles for medium hair
Timeless blonde bob hairstyle
Long blonde bob with bounce