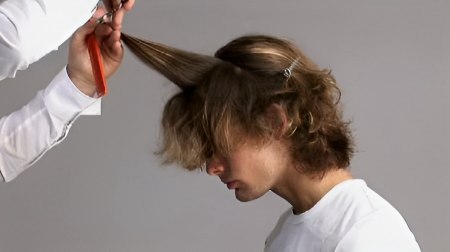 Step 20
Then move to the top area and work a horizontal line with elevation using the side sections as a guide. Be careful to remove weight from the interior and not the outline by starting from the front of the section working back to the crown.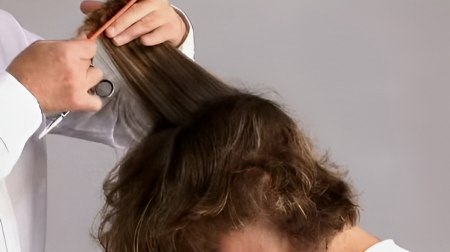 Step 21
Cross-check horizontally from the top down checking the corners and refining the shape. Then use free hand techniques to refine the outline.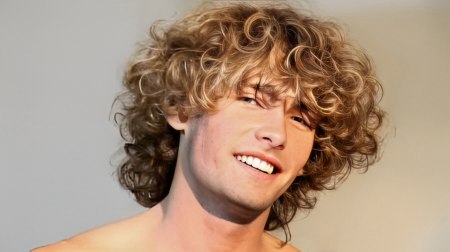 Finish
The result a classic masculine mid-length basic layer softly framing the contours of the face which can be worn textured or straight.