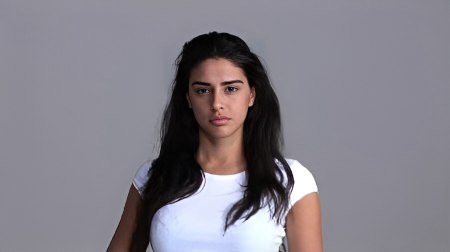 Before
Aslihan before the cut.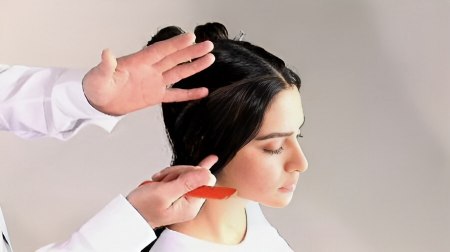 Step 1
Begin with the front section, which runs from the centre parting to the nape. The section is slightly wider around the ear area to accommodate the weak outline shape. This will vary in thickness dependent on the hair quality.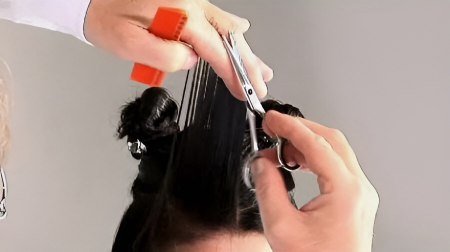 Step 2
Elevate the hair and twist it in order to cut from short to long - notice Stacey increases his angle as he cuts. This technique enables you to cut the long lengths in a very technical manner using over-direction and accuracy of hand and finger position for refinement of the line rather than using disconnection.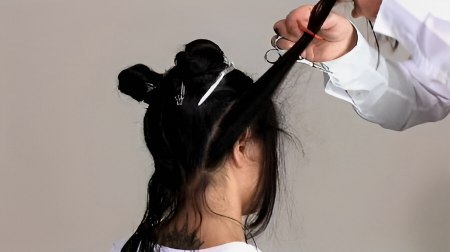 Step 3
Continue with this process as you work this first section taking manageable subsections with your fingers. As you work through this section the angle of elevation is increased forward to maximize the outline length.