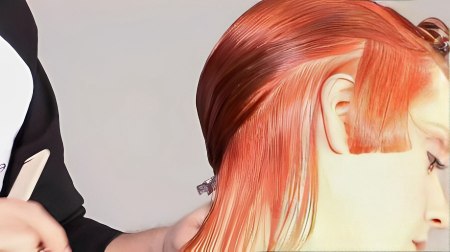 Step 4
Next take a diagonal section around the head from top of the ear to the nape.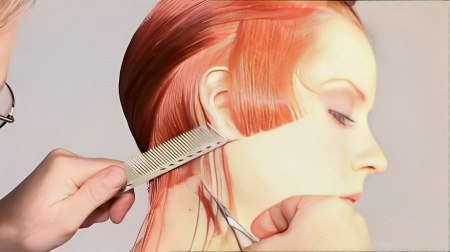 Step 5
With a pointing technique start the section from the middle, working the centre.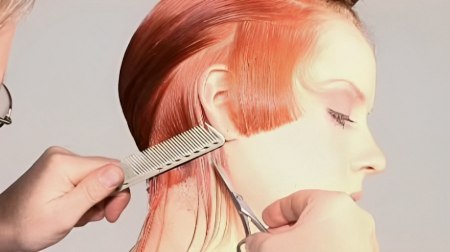 Step 6
Next from the centre to the ear.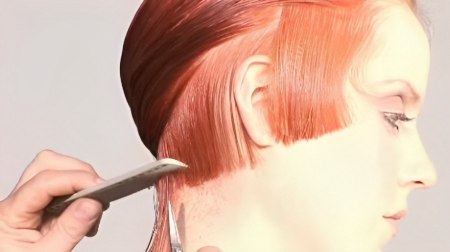 Step 7
Then from the centre to the back. This ensures a good amount of weight behind the ear and a fluid line.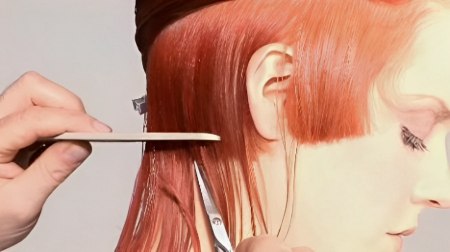 Step 8
The following sections are taken parallel to the outline, these sections are again pointed using the comb as a guide.
Establishing the outline is integral to the graduation process, lending a freedom to the movement of the hair, and insuring a clean shape.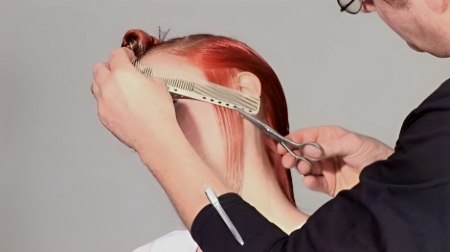 Step 9
Repeat this process on the other side employing your comb as a guide.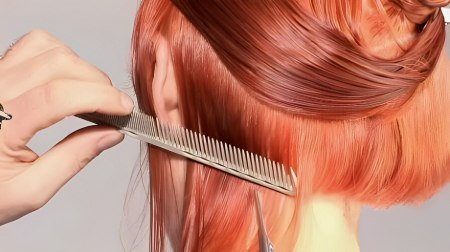 Step 10
Be cautious to check the balance between both sides. Notice the sections run parallel to the outline on both sides.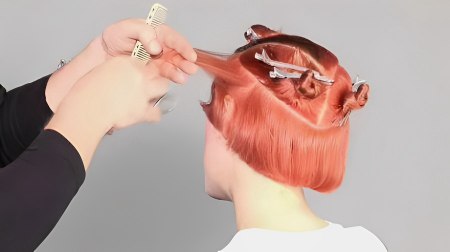 Step 11
You may need to internally check the area over the ear that connects the initial front panel and subsequent sections, to keep the weight and shape over the ear consistent.