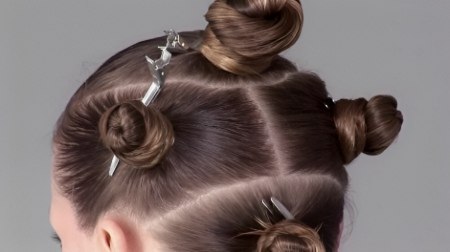 Step 4
Next divide the hair from above the occipital bone to just below the top of the ear. The remaining middle section is divided in the centre back.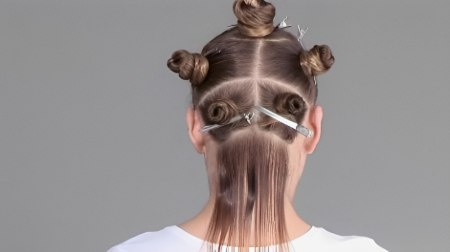 Step 5
Then take out the underneath panel and divide this in the centre back. Next work the first section in the nape area. Note a slight curve in this initial section which will reflect the angle that you will be cutting.
Step 6
Tilt the head very slightly forwards and then using the small teeth of the comb to create tension in the hair flatten the hair down onto the neck using your scissors as an aid to stick the hair to the skin. Then cut a curved line.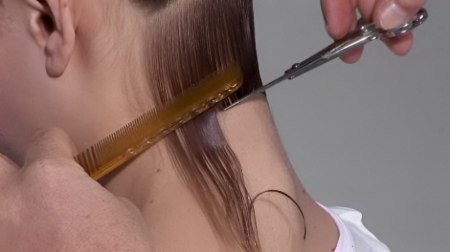 Step 7
Repeat this process on the other side. Make use of the back of your comb to hold the hair still.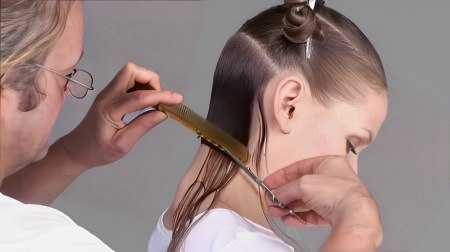 Step 8
Continue to take sections up the head reflecting the initial shape.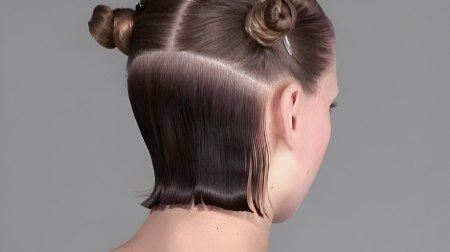 Step 9
Once you have worked this section, release the hair to check the balance.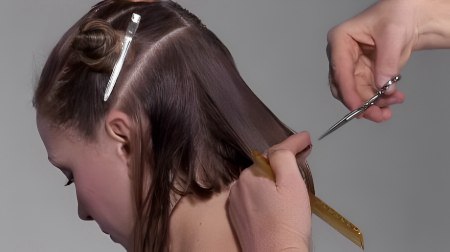 Step 10
Continue into the centre panel, taking parallel sections. Elevate the hair using tension in the fingers, creating graduation. The graduation helps to bevel the outline and distributes the weight more evenly. It is a good practice to visually check the work after completing each section.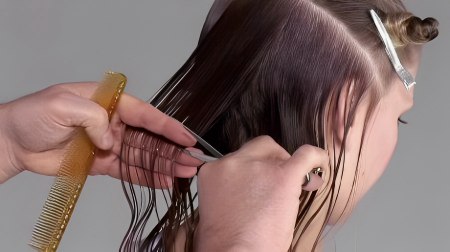 Step 11
Continue to take parallel section with awareness to elevation.