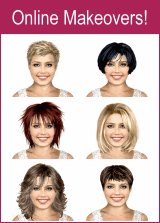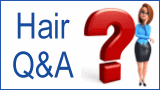 DJ Clover - Feminine Looks
Clacton-on-Sea is home to Hoop, where stylist DJ Clover brings us the long blunt cut that is the foundation for the hairstyles seen here. With neutral brown hair tones and very subtle highlighting, the look is totally feminine but absolutely no-nonsense.


In photo one we see the hair styled simply. The natural wave is enhanced by diffused-drying and the application of a smoothing product to keep the wave intact the frizz to a minimum. The hair is center parted and the lengths frame each side of the face.

The second photo shows the same cut styled into a carefully shaped topiary. Backcombing and maximum hold products take the natural wave and create two hemispheres that join at the nape to form a partial up-style that defies description. Two loose tendrils on each side of the face frame the features and maintain a vertical focus.


Collection: Clynol Protégé November 2007

Salon: DJ Clover – Hoop, Clacton-on-Sea
Stylist: Clare Frith
Make-up: Liz Rochford
Photography: John Rawson
More Information: Clynol Protégé Team