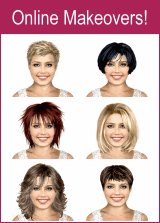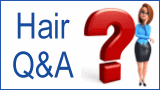 Racoon/Errol Shoot Step By Step: Blonde
Return
Step 5: Finished section
When the section is completed the model should be left with solid rows of extensions in a bow arc with no gaps, all the extensions should be touching. By using Racoon's unique micro bonding technique, the bonds are so subtle that they will be barely visible, perfect for delicate extensions work such as this.






Step 6: Cutting
Cut the extensions on a graduated asymmetric angle from a sharp point just above the eyebrow to a sharp point at the cheekbone.








Step 7: Finishing
Finish with clippers in order to achieve a really sharp, blunt edge.









Step 8: Styling
Spritz the hair with a fine mist of Racoon-Xtend Thermal Defense to protect the hair from heat styling, and then enhance the shape and definition of the style with styling irons.







Finished style
Click to enlarge