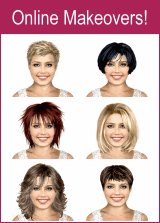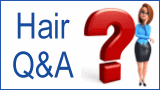 Classy Male and Female Hairstyles

Cashing in on class, is the gentleman's dark hair clipped closely around the sides and nape. The top has been gelled to the stylish pyramid of today.

This next hairstyle reveals a dutch boy hairstyle with the short crop in the back and the sharp edges on the sides that command instant attraction to the smiling golden blonde.


Moving along, the next model reminds us of the longer blonde lengths that fall over the eye and down the sides with the series of attractive flips in the back.

Lastly, the achievement of kinky dark curls the brunette is wearing reveals the genius of abundance and its strong attraction.

Collection: Autumn-Winter 2006/2007

Hair & Make-Up: Lucie Saint-Clair
Creation Team Responsible: Sandro P. with Laurent
Photography: Philippe Quaisse
Jewelry: "Lucie Saint-Clair by Elke" Joaillerie
Styling: Marc & Pascal for l'Appart PR