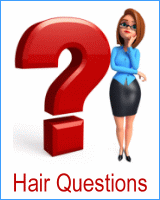 Kimberly Foster's Haircut
Q: Kimberly Foster's hairstyle on Dallas was one of my favourite hairstyles in the eighties. It had a short nape section with exposed ears, but quite a lot of length on top. Is there a name for this haircut? Is it easy to create? How about maintenance? What face shape do you need to look good with this style?

A: The hairstyle seen here has been a recurrent theme for decades. In the sixties there was the pudding bowl, the seventies had the "Purdey", and the eighties gave us the same hairstyle – with minor differences in techniques and execution. The particular variance worn by Kimberly Foster features the classic weight line following along the top of the ears and occipital bone. The nape area is layered in steeply over-directed layers that hug close to the neck.

The layers of the top sections are heavily textured and create a soft, feathered finish. This makes for a style that is short and bold, but which retains a sense of femininity. It definitely brings focus to the eyes.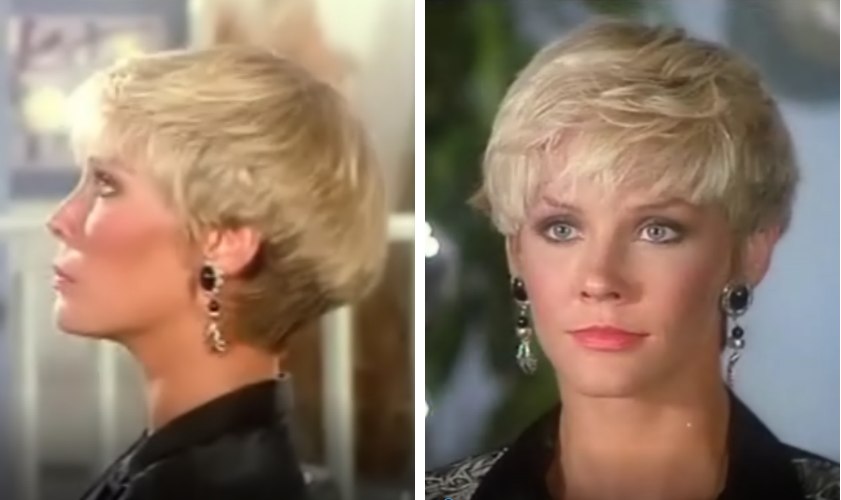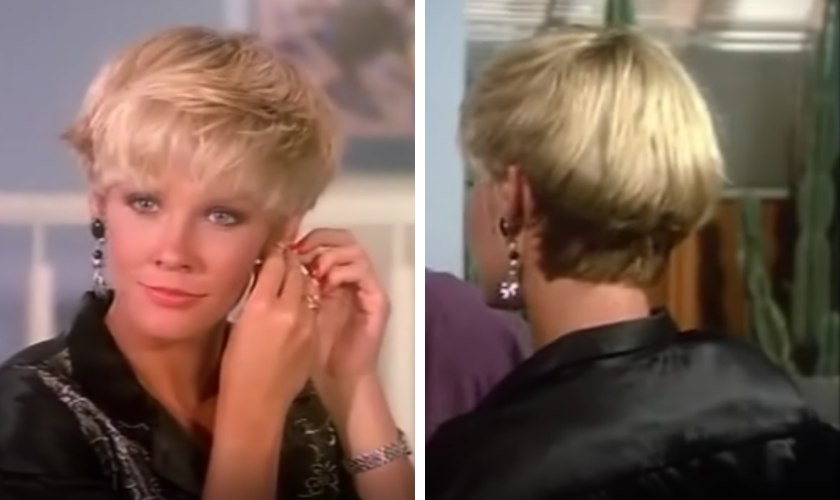 The style is great for women with wavy to mostly-straight hair, in all textures, from fine to coarse. I would avoid the hairstyle for women with wide faces, but it works well for those who have longer faces, narrow faces and whose faces seem overly angular.

Creating this cut demands that you decide on a basic length in the fringe area and build from there. Cut a mirroring guide at the back in the area of the occipital bone, and then create guides on each side of the head. Carefully connect these guide points around the head and check for balance frequently.

To layer the nape area, comb the hair upward to the weight line and cut the hair using the weight line as a stationary guide. Once the layers are established, trim the perimeter to create the desired outline, along the neck and at the ears. The upper portions are layered using uniform layering in a "circle-cut" manner.

Afterward, there is need to texture the hair using a point-cutting technique or light razor-cutting. Blow-dry the hair using a large round brush and styling product to add volume and structure to the style. Once dried, a dab of pomade and/or smoothing serum can be used to add definition and control any stray strands.

©Hairfinder.com


Related posts:

Short hairstyles

Face shapes and hairstyles

How to bring focus to the eyes with your hair