Tom Cruise Haircut
Q: Do you have a diagram to get the Tom Cruise "War of the Worlds" haircut?

A: You can see the simple diagram of the haircut worn by Tom Cruise in "War of the Worlds" showing a traditional man's cut created to have length of one and a half to two inches on the sides and in back. The cut features an increasing length in the crown and top of the head that ranges between 3 inches in the back area to approximately five
inches or more at the forehead.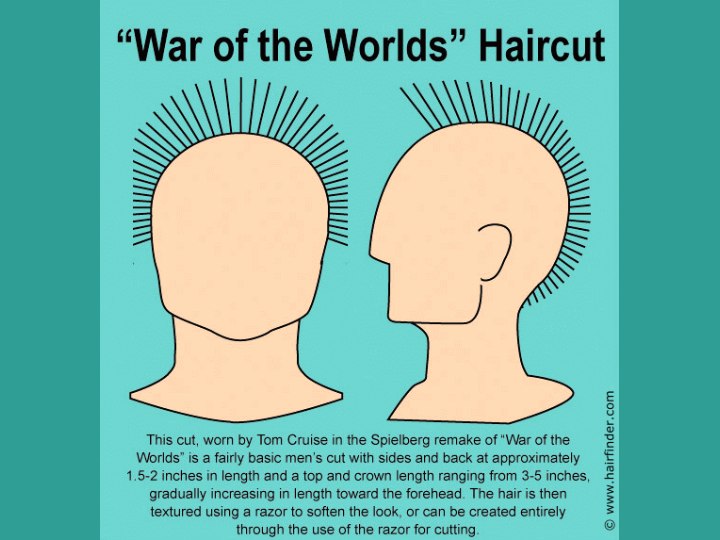 Click to enlarge

The lengths are blended and once cut the hair is textured using a razor tool. The cut may also be created entirely through the use of a razor, thereby bypassing the need for texturing after the cut.

The key thing about the Mr. Cruise's hairstyle in the movie is the styling. His hair was mean to look as though it had not been washed in days and had accumulated dirt and oils which gave the hair some substance and weight. This look can be mimicked in clean hair by using leave in conditioners and anti-frizz serum to weigh down the hair. To add the definition and "dirty" look, use a pomade or hair wax and apply it to the hair using the fingertips.

©Hairfinder.com


Related posts:

Tom Cruise's haircut with an elongated fringe area

Male celebrity hairstyles

Photos of modern hairstyles for men