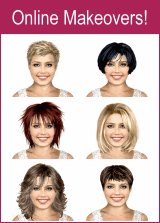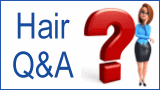 Top 5 Reasons Women Love Shoes
I just love shoes and everything about them. And why won't I? Shoes come in so many awesome designs, colors, and cuts that there is no end to add that latest pair to my wardrobe.

All fashion conscious women will confess to this insatiable desire to have the latest beautiful shoes to wear. The wedges, the stilettos, the ballets, kitten-heeled, gladiators, tall boots, ankle boots, the pumps …. phew!… to count a few. Which fashionista won't want all of these...and more?

Just the other day, my work mates and I were in a hot debate on why women love shoes, and we women came out with the following reasons, which even the men could not refute.

1. They Make or Break a Woman's Look
Every woman knows that their shoes have the capacity to make or break their look. Even if you are wearing the best dress and looking absolutely gorgeous; if you wear the wrong pair of shoes, you will become a perfect example of a fashion blunder.
After all, your shoe style speaks volumes about your personality and I am sure that every woman will always want to put their best foot forward.

2. They Make Women Versatile
Shoes make us and our attire versatile. You can give a totally different look to yourself by just changing your shoes. Just the other day, I wore my classic black pumps to work for a business-like look, and when I had to go out for a drink with the girls after work, I changed my pumps and wore a pair of red hot evening shoes and voila!… I was all set to go out for the evening without even changing my dress!

Ask the men and they'll tell you how true it is and only women's shoes can do this trick.

3. They Make Women Look Beautiful
This is an absolute truth that shoes make women look beautiful and sexy. Imagine how life would have been, if Salvatore Ferragamo had not designed shoes with heels back in 1920s. Imagine wearing only fashion-less flats with all your dresses! Even Cinderella would have never been able to meet her prince charming without her beautiful, perfect-fitting high heel shoes.

High heels have the power to transform a woman. They not only increase the height, but also give a woman a longer, leaner silhouette and that wonderfully graceful gait, making them beautiful and sexy. And the best part is that it is true for women of all body types and body sizes. So grab that high heel, perfect-fit shoe to experience the Cinderella moment.

Next Page