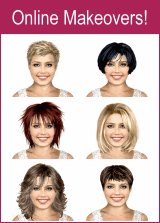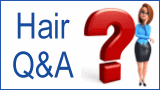 Style Tips for the Top Heavy Girl
If you have broad shoulders, a fuller bust, narrow hips and slim legs, then you have an apple-shaped figure like me. Having an apple-shaped figure, I always had a bit of difficulty in choosing the right kind of dresses during my teens and always wondered how to dress to look well-proportioned and beautiful. During my college years, I started to experiment with my dressing and found out how to give my figure a proportion and look flattering like all those famous people.

Well the trick that I found out is to wear the right kind of dress, which highlights your best features and hide your problem areas. Try the tips given below, and see the difference in your appearance.

1. Get the Right Measurement
The first and foremost step towards wearing the right kind of dress is to wear the right bra size. More often than not, most women end up wearing the wrong bra size and it leads to looking very top heavy because your bust isnít supported right. Get yourself measured at a lingerie shop to know the right size. Always remember that women who have a heavy bust should always go for a quality underwire bra that will help in lifting their bust and give them a proportionate look.

2. Take Attention Away From Your Top
For top-heavy women, it is very essential to draw attention away from the top. Grab some of these to look well-proportioned.

• Go for empire waist shirts that will draw attention away from your stomach.
• Wear tunic style tops that will skim around the waist.
• Wear longer shirts which reach lower than your waist.
• Go for jackets and cardigans that go down to your hip line to give a balanced-
figure look.
• Go for V-shaped, scoop, square neck, sweat heart, or wrap style necklines that
will minimize the expanse of the chest and make your torso look longer.
• Avoid elaborate necklines, high necklines, embellished tops, or tops with breast
pockets.
• Also avoid materials which are too stiff or clingy. Silk and Chiffon works wonders.

3. Flatter Your Arms
• If you are blessed with slim arms, then try wearing waistcoats over a sleeveless
tank to highlight your arms and camouflage your midsection.
• If you have flabby arms, then go for lantern, puff, kimono and bracelet sleeves,
which will add contour to your arms.
• If you have heavier arms, then avoid baggy sleeves. Go for ĺ sleeved dresses as
they will disguise your arms and give a slimmer look to your top.

4. Choose Appropriate Trousers
Always remember to choose trousers and pants that will give you the right kind of contour.

• Choose some wide-legged trousers that will give you a proportionate look. Avoid
tapered legs as they will make your top look heavier.
• Try capris that will flaunt your ankles. You can go for some wide-legged ones.
• Always go for flat-front pants as this would make your waist area look trimmer.
• Avoid skinny trousers. But if you want to wear one, then wear a long tunic over it.
• Avoid jeans with darker washes if you donít want your hips to appear smaller.

Next Page