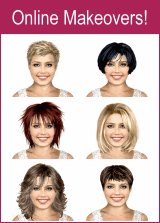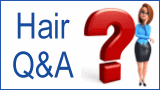 Ripped Jeans
Just yesterday, I ripped my favorite pair of jeans and was really upset. Well this pair and I have seen all those ups and downs in my life together in the past five years. So, here I was, all upset and browsing the net for some soul-lifting words or advice, and lo and behold, I see this picture of Jessica Alba sporting a pair of ripped baggy jeans. I did a quick search and yes, ripped jeans, or pre-ripped jeans as they are also called, are in fashion.

So my ripped jeans and I did a quick jig to celebrate this new togetherness and I immediately started browsing to get the latest on the ripped jeans fashion front. Here are some tips on how to wear ripped jeans that I found are the best and the most useful.

How To Make Your Own Ripped Jeans
Well, pre-ripped jeans, as I found out, are quite expensive and the reason being that each rip in the jeans has been worked upon with some special tools to look natural and give the aesthetically distressed and ripped look. So, if you want, you can buy them, but then you can work wonders with your old pair of jeans as well. Here's the secret to make your own pair of ripped jeans without spending any money.

• Take your pair of jeans and select the spots that you want to rip.
• Take a cheese grater and start grating on the spot.
• Once the denim thins out, cut a small hole and then grate it again to give a
smooth look.
• Remember to cut really small holes, as they will get bigger with time and wash.
• After you have made all the holes and distressed looks you wanted on your
jeans, give it a good wash. Lo and behold, you have your own pair of ripped jeans
now!

How to Wear Ripped Jeans
Jessica Alba and Nicky Hilton look so cool and sexy in those ripped jeans, that you would think that these jeans will also look good on you. Well they will look good on you only when you wear them right. Here are some tips:

• Always balance your ripped jeans look with the best of your tops. Pair a pair of
ripped jeans with your most dressy top and the best of your blazer. Remember
to do your best on the top otherwise it will give a very shabby look.
• Always be sure to check where the rip is in the jeans. Women with slender figure
and great legs can sport the front and the side ripped look. If you are on the
heavier side, just go with the faded and distress look on the jeans, rather than
actual rips.
• Always sport your best and sexiest heels with the ripped jeans. High heels will
add to your height and give a balanced look.
• To accessorize, you can team up bangles, necklaces, hats, with the ripped jeans
to give you the dressy look.
• Go natural on the make up front with your ripped jeans. The minimalist look not
only gives a sexy look, but also helps in highlighting your ripped jeans.
• Always try to leave your hair out, or wear a pony tail to give the best look.
Elaborate hairdos will make you look tacky and your dress very shabby.

So, what are you waiting for? Take out those old jeans from your closet and create some cool looking ripped jeans and join the bandwagon of all the celebrities.

Radhika Basu Thakur ©Hairfinder.com