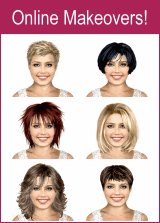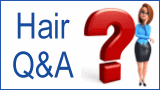 How to Mix & Match Clothing (2)
Previous Page
A few examples of effective mixing and matching:
• A pair of jeans is perhaps one of the most versatile pieces of clothing. A blue
denim jean with a white shirt and black blazer creates the formal look, whereas
the same jeans with a satin green camisole creates a great night out look.
• The little black dress is another wonderful versatile must-have in your wardrobe.
E.g. a little black dress with jacket is great as office wear. Now, take of the
jacket, add a pair of dangling ear rings, some red lipstick and sexy stilettos et
voila you are ready for the evening!
• A just above the knees skirt with a pair of flats might be a good idea for office.
Now replace the flats with high heeled knee length leather boots, you will notice
the transformation.
• A knee length dress layered over a white shirt and pair of black tights and booties
gives you that chic look. Now, strip off everything except the dress it self, then
add a long necklace, a pair of high heels and you are ready to bowl your date
over!

Some pitfalls on the road to 'mix and match'
• Be careful with mixing and matching bright colors, you don't want end up being
tackily dressed.
• Beware of mixing too many colors in the same outfit. That's not eye pleasing.
• Avoid repeating the same top on daily basis when you have to meet the same
people everyday; e.g. that would be the case in an office setting. As explained
earlier, the top gets noticed more than the bottom.

So to conclude, mixing and matching with some creativity and loads of common sense can multiply your dressing options by manifold without having to buy more clothes.

Radhika Basu Thakur ©Hairfinder.com