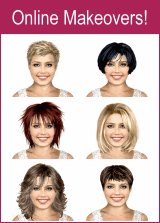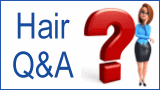 Hairstyle with Added Height
Selena Gomez promoted her new album "A Year Without Rain" and also her TV series "Wizards of Waverly Place" in Madrid, Spain in October 18, 2010. Her shoulder length hair was worn in straight measures of round volume and with the added usage of a possible cowlick in the front of her hair gathered momentum and was brought over into a little bit of height and a long dip that was combed away from the face.


If Selena doesn't have a cowlick, another way to accomplish the added height is to take the section in the front of the hair and comb it back away from the front and roll with a large roller and place the roller on top of the base of the hair you just pulled back, this will provide the large round mound that you see in her hairstyle.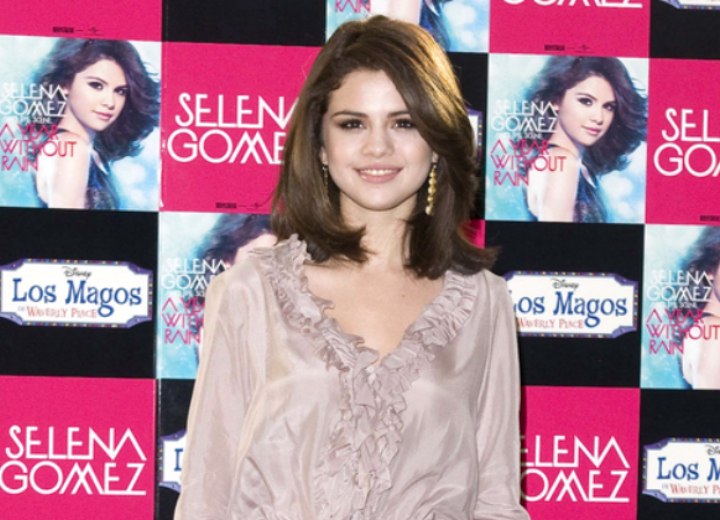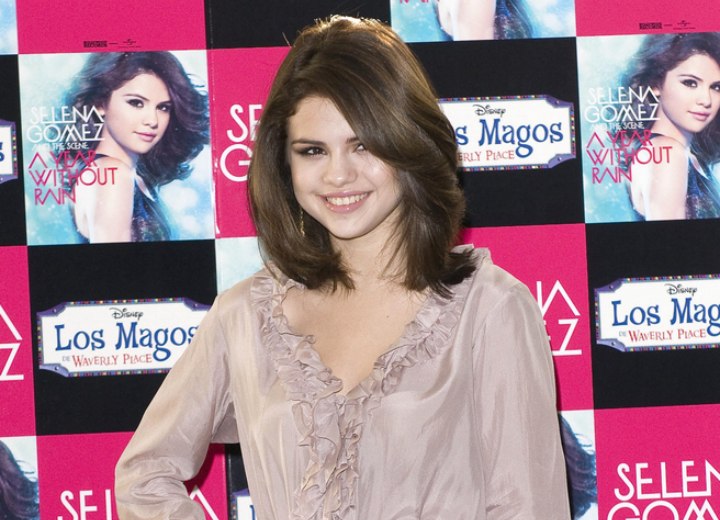 Selena's hairstyle would be easy for some and more laborious for others. If you have the time to use a large round brush while blowing drying your already thick hair, then; this hairstyle might be for you. With thick hair, your hair will appear thicker. Thin hair will look and feel thicker providing you use the right products such as volumizers and thickeners while blow drying.

Selena exhibits an added appeal with her long gold drop earrings as there is a good amount of gold in her brown hair. Gold meets gold. She keeps her eyebrows in a medium outline with the application of brown and lighter beige shadowy tones, lashes, mascara and eyeliner. Bronzing and blush have been feathered lightly around her face with a shimmery lip gloss.

More Selena Gomez Hairstyles