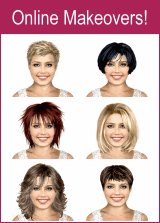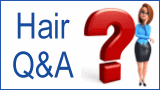 Semi Short Curly Hair
Lesli Kay looked quite flattering with her short semi curly hair that looked to be fashioned into a modified shag at the CBS "Ghost Whisperer" 100 Episode Celebration on March 1, 2010.


Her bangs were a "today thing" styled smoothly across her forehead with the wings on the ends along the side. One side was behind her ear, while the other side was combed over her ear. The hair flipped up in the back and there were small curls mixed with waves seen all over her head.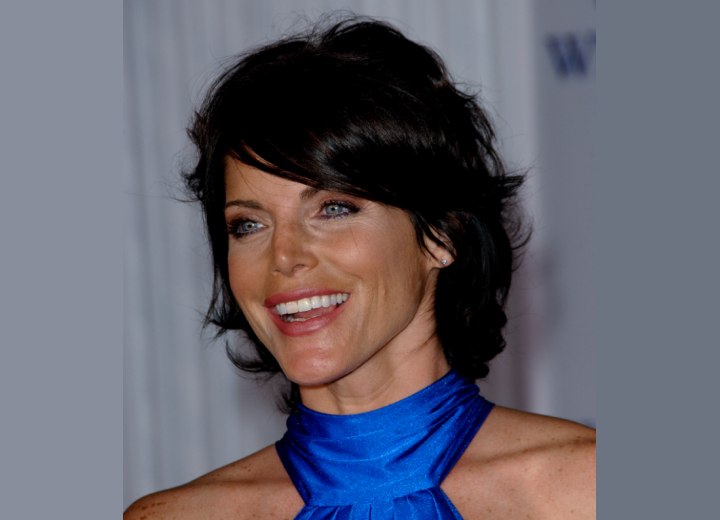 This lighthearted hairstyle is easy to keep because one doesn't have to worry about a hair strand getting out of place, as the idea of the coif is to be a bit messy.

Lesli's tea colored dark hair is an incredible match with her baby blue eyes and we can see that she wears concealor in her inner corners of her eyes and a darker eye shadow that is blended into the outer area. Her eyebrows are well kept in a medium to thin line. She has eyeliner, lashes and mascara and a little warmth on her cheeks and a flesh pink lip color. Her selection of a blue high collar matches her eyes perfectly.

Tip: The latest trend is becoming very interesting how the dresses are now up around their necklines. Perhaps to put more color in the faces of the celebrities. Now, we knew that fashion trick already, didn't we!

More Lesli Kay Hairstyles