1920s Retro Hair Look
Uniqueness takes on many forms and Frederique Bel wasn't afraid to show up at the Cesar Film Awards 2010 on February 27, 2010 knowing that she was going to look outstanding. That is a real making of a celebrity when someone who dares to be incomparable.



Click to enlarge

Her long lush blonde hair was multi-toned and crimped, then rolled into large round curls over to one side, but also leaving a small section in the back. The top laps over to join with the bulk of the hair.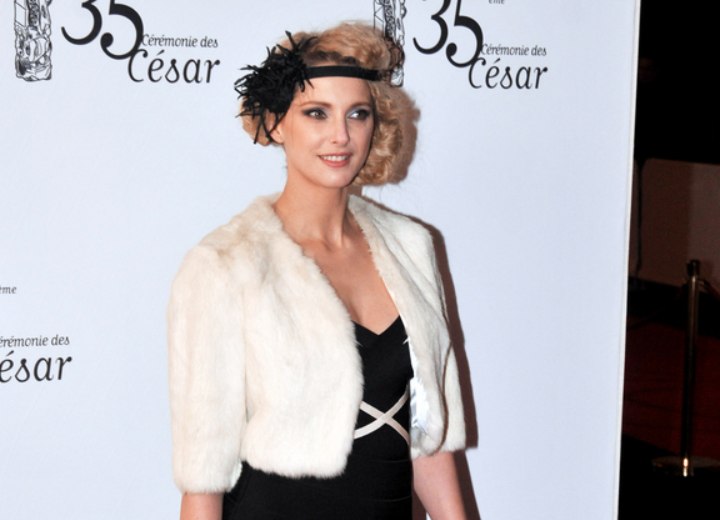 There is a black hairband wrapped around her head with a twiggy type flower attached along the side that presents quite a splash of enthusiasm.

Her makeup is gloriously well blended with darkened eyebrows, concealor, and white shadow over the concealor that moves into a dark smoke and out into the edges of her eyes. There is thick eyeliner on the top, smudged liner on the bottom, mascara and a pink lip tone.

Frederique gives us a touch of the 1920s flapper days with her hairband. When you look closely you will see that her eyes are a little bit close together and that is why she uses the lighter shadow in the corners.

Related Post: More Frederique Bel Hairstyles