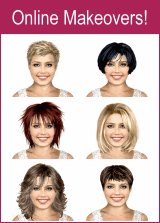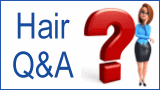 Shoulder Length Black Hairstyle
Faune Chambers attended The 3rd Annual DVD Exclusive Awards in Los Angeles, California on 12/02/2003 and she wore her jet black shoulder length hair down with a side part and straight bangs curved over to the side. The sides of her hair were styled into simple curls.


Faune has a perfect oval shaped face and can wear any hairstyle she chooses. For a more sophisticated impression, an updo would have brought elegance, as it would have strengthened her neck and drawn attention towards her cheekbones and jaw lines. Her hairstyle is rolled with medium sized hot rollers rolling over from the part and the rest in vertical lines around the head. When done, just take them out and let them drop. Spritz some gloss for shine.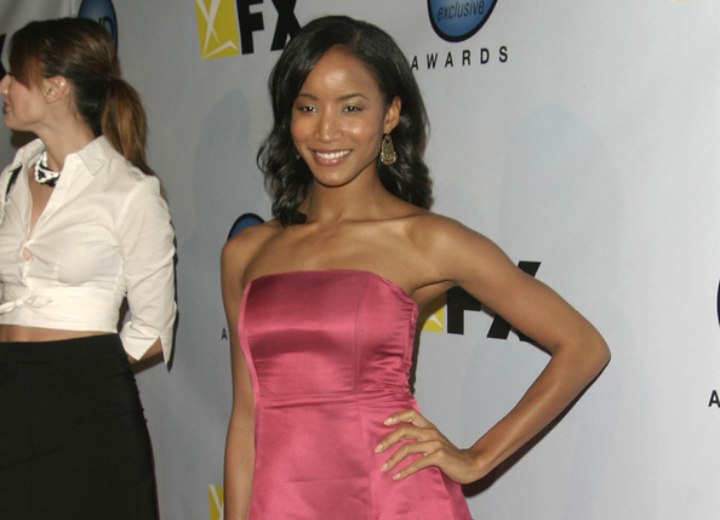 I personally love to spritz gloss on my hair. There are several glosses to choose from and today anyone can afford to look their best. Aphogee is particularly good with color hair combating dryness. It contains "prophytamine." The Aphogee products are supposed to balance your ph levels and employ the different proteins and humectants to help keep your hair healthy. They talk a lot about repairing breakage in your hair. I'd say it is worth a try.

Faune's make up is very natural with light arched eyebrows, a shimmery brown and light eye shadow, light eyeliner, light blush and a translucent lip gloss. Her best color would probably be the happiest of the lot, "orange or yellow." I imagine she would look quite stunning with a shade of orange coral lip tint and a little bit of bronze around her face.

Related Post: More Faune Chambers hairstyles