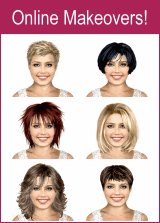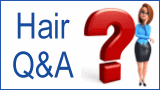 Medium Hairstyle for a Square Shaped Face
Emily Deschanel was at celebrity events on September 10th and 13th, 2010 and she wore her hair in a simplified tousled style with long layers that covered her neck and arched toward the front. Her bangs were unique and delightful as they hung just a little bit over her eyebrows and with one side angled upon her temple, thus lending a more sophisticated and asymmetrical hairstyle.


Emilyís medium leather brown hair color enriches her whole appearance that totally clicks with todayís eco looks. We can see there are a few caramel panels in her hair that give the natural impression of spending her day sailing without a hat.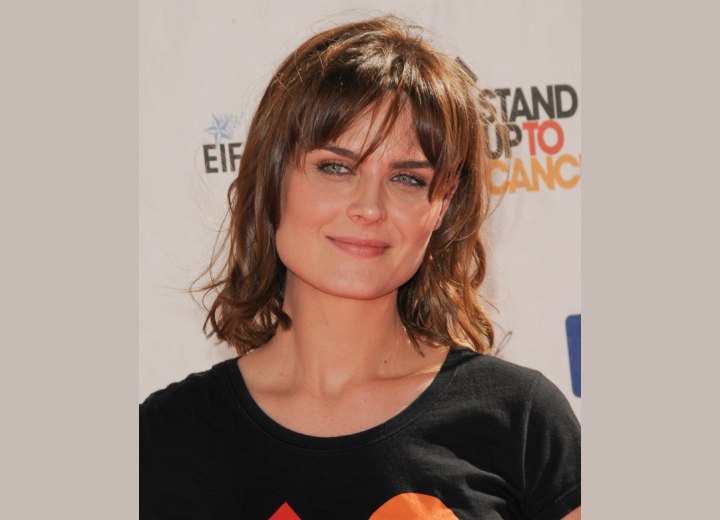 Emily has a square shaped face. If she were to wear her hair back away from her face, her strong square jaws would be even more obvious. She has a good haircut for her face.

There is a strong emphasis on her pretty blue eyes with darkened eyebrows, shadow, eyeliner, subtle lashes and mascara. Most unusual is her white eyeliner inside of the lower eyes; probably to bring out the blue in her eyes. She isnít wearing any blush and barely any lip tint. Letís talk about this for just a minute. Because Emily has strong square lines, she needs to wear blush to accent her cheek bones and then have a darkened blended line just under those bones. Another thing that will help take away from the square shape is to make sure to put on a little bit more color on those lips, such as a medium rose. Medium rose isnít too light or dark.

Related Post: More Emily Deschanel hairstyles